Description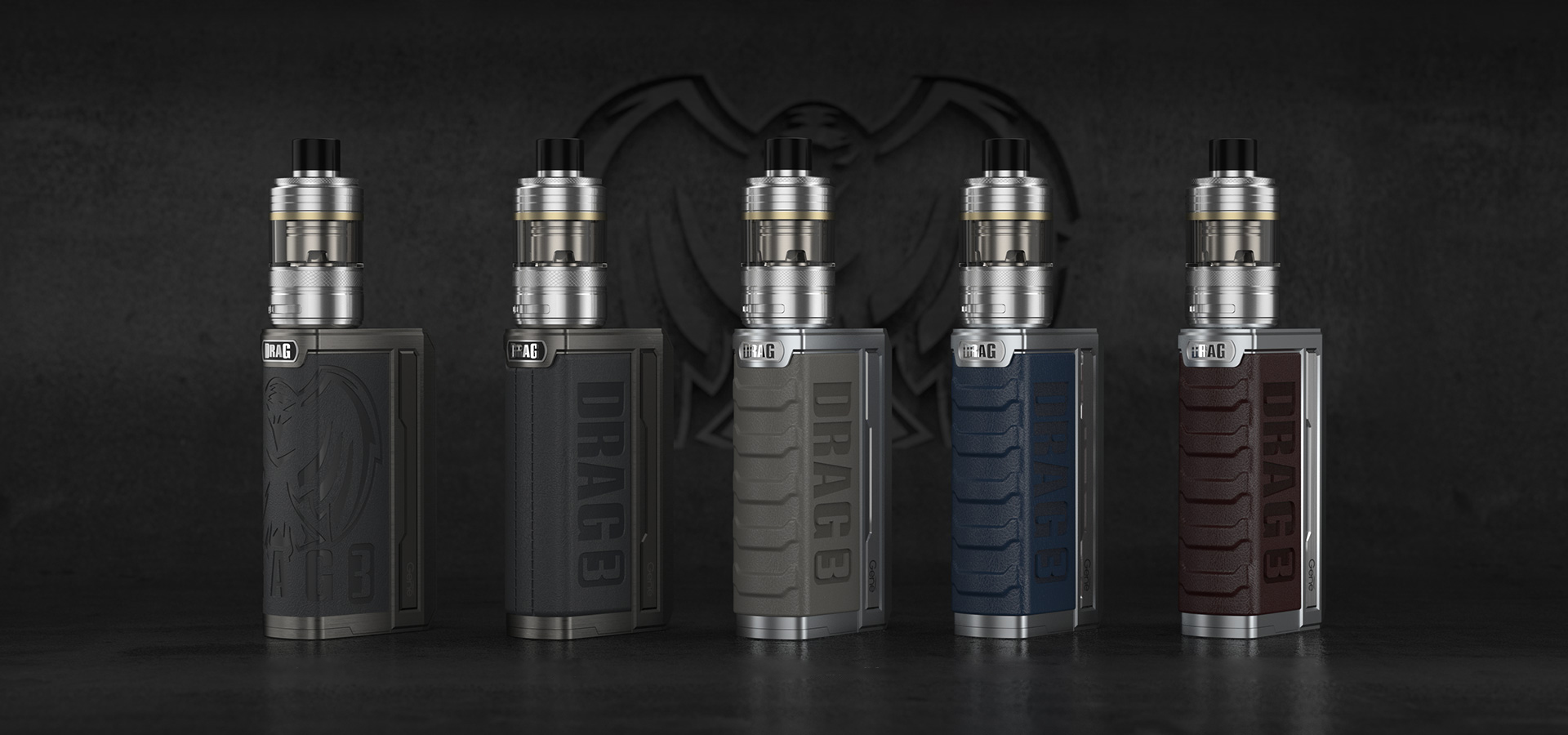 If the last Drag kits were rather compact, the Drag 3 kit is more imposing with dimensions of 140 x 50.25 x 25 mm. It is nevertheless ergonomic and pleasant to hold thanks to its box format and its rounded edge. Its design in zinc alloy and leather also gives it a modern and elegant design.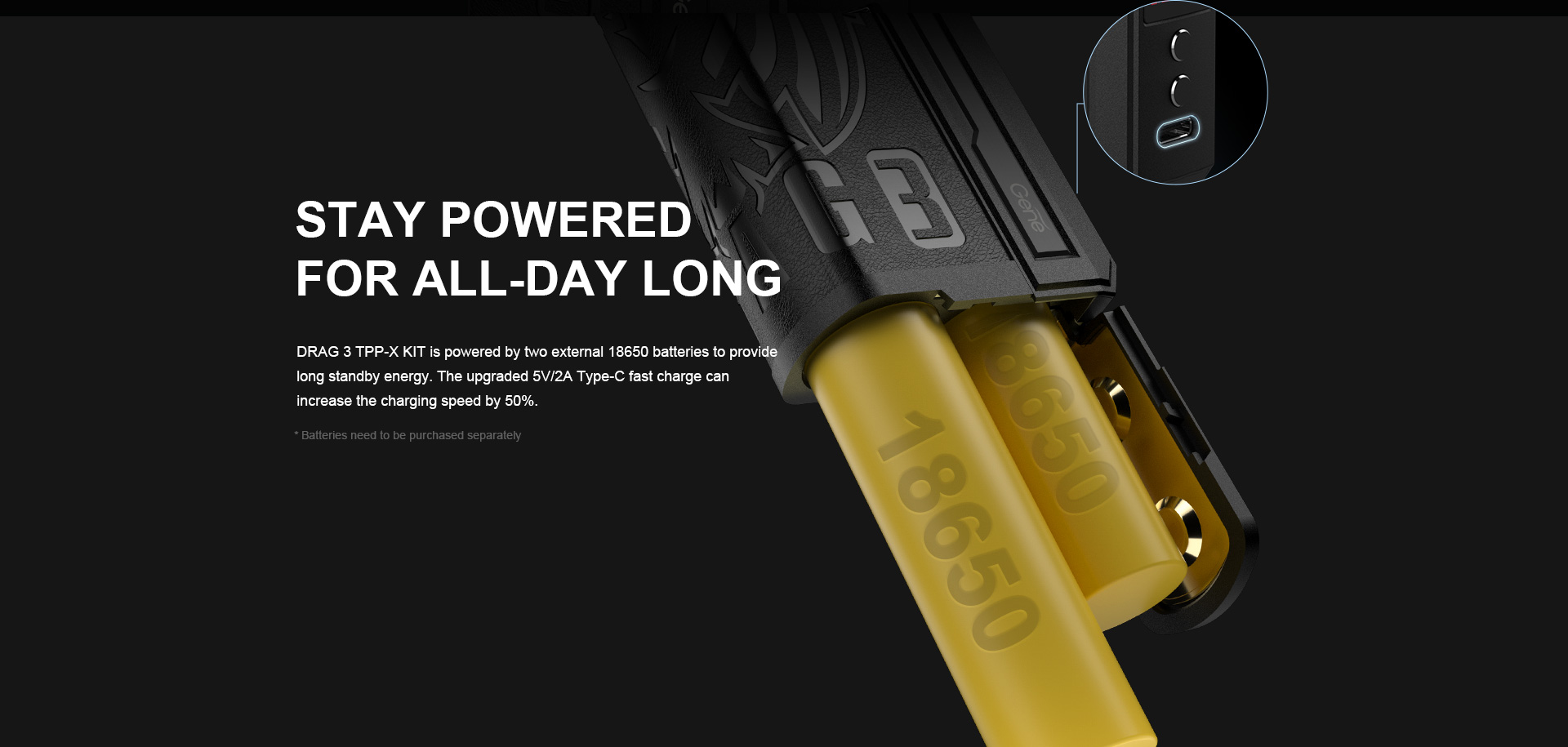 The Drag 3 kit is thought to allow an excellent autonomy and that's why it works with two 18650 batteries (not included). If we advise you to recharge your batteries via an external charger, the Drag 3 kit is equipped with a USB type-C port for a quick recharge (punctually).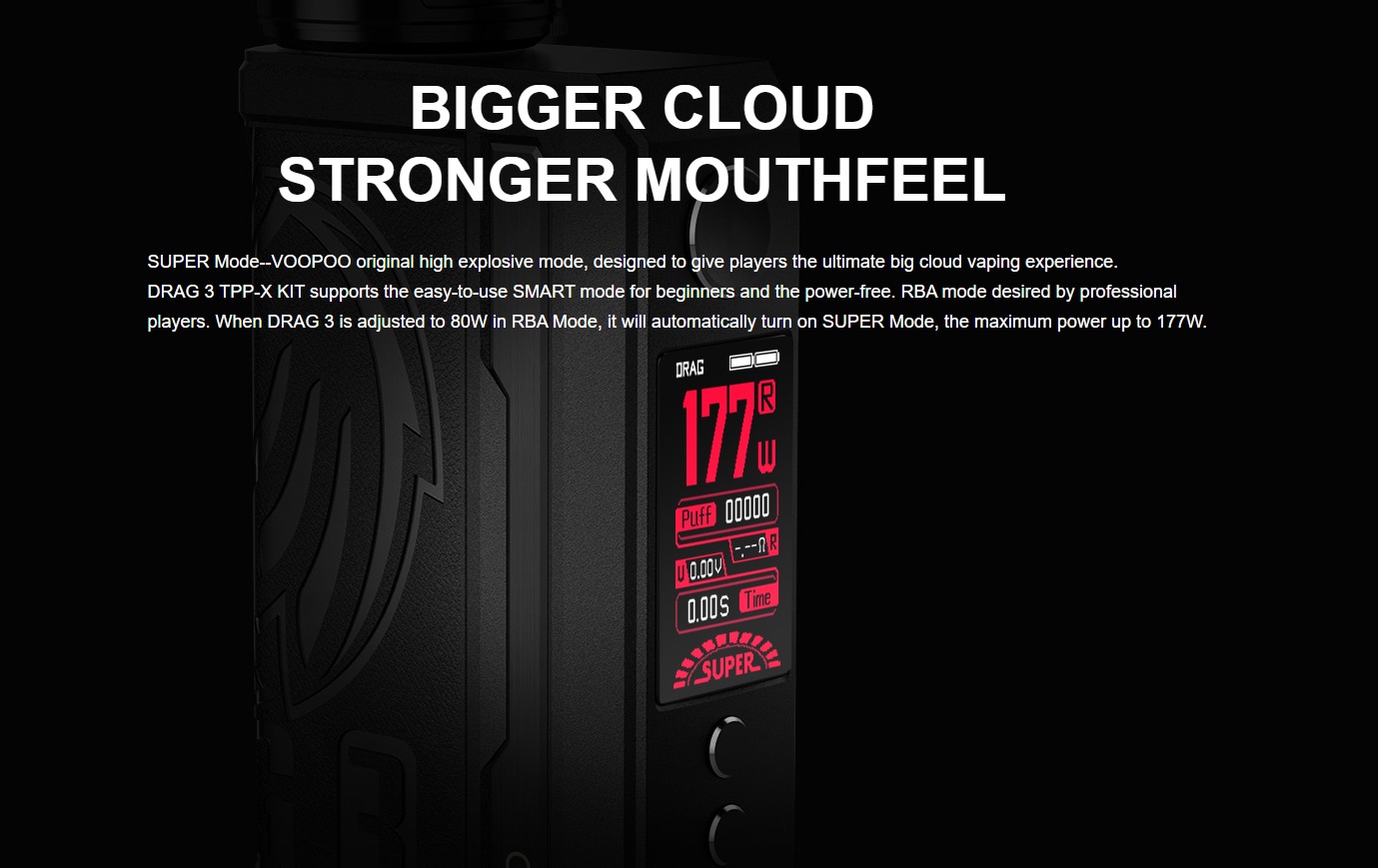 The Drag 3 kit from Voopoo can reach 177W! It integrates a clear and bright OLED screen as well as two variation buttons on its front panel which will allow you to select the operating modes and to navigate between the different menus.
Three modes are available: the Smart mode, which allows the box to automatically adjust the power according to the installed coil, and the RBA mode which allows you to adjust the power manually according to your preferences. The "Super Mode" will boost the performance of the kit and reach 177W. In fact, this mode will be activated automatically when the power exceeds 80W. Finally, the temperature control mode is not installed in this box but is downloadable.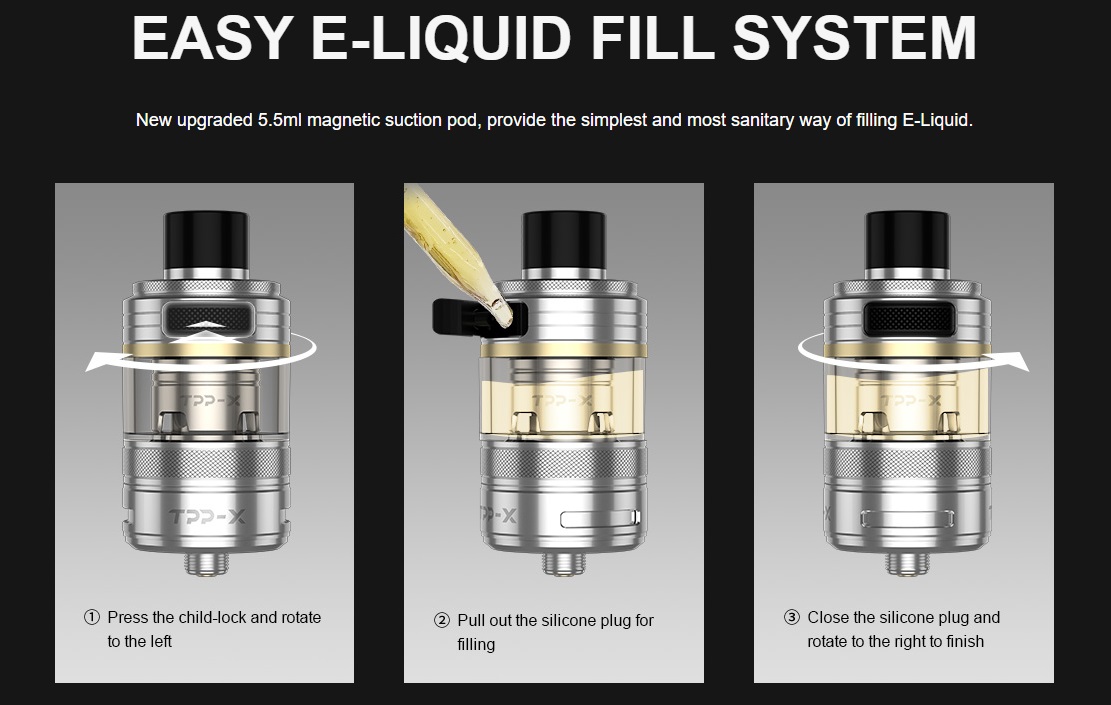 The Drag 3 is topped by the brand's newest atomizer: the TPP-X Pod Tank. Designed in stainless steel and PCTG, it can contain no less than 5.5 ml to offer an excellent autonomy in e-liquid. The filling will be done very simply by the side. It will be necessary to make a quarter turn with the top cap and then remove the silicone cap.
The airflow is obviously adjustable by simply turning the ring located at the base of the TPP-X. This atomizer offers a new system of airflow 360 degrees that allows to offer better and richer flavors through an air vape.
Finally, the TPP-X Pod Tank uses Voopoo's new TPP-DM2 and TPP-DM3 mesh coils. It comes with one of each: a 0.2 ohm TPP-DM2 (40-60W) and a 0.15 ohm TPP-DM2 (80-100W).
Contents:
1 x Drag 3 mod
1 x TPP-X Pod Tank (5.5ml)
1 x TPP-DM2 0.2 ohm resistor
1 x TPP-DM2 resistor 0.15 ohm
1 x USB type-C cable
1 x user manual