Description
A futuristic aesthetic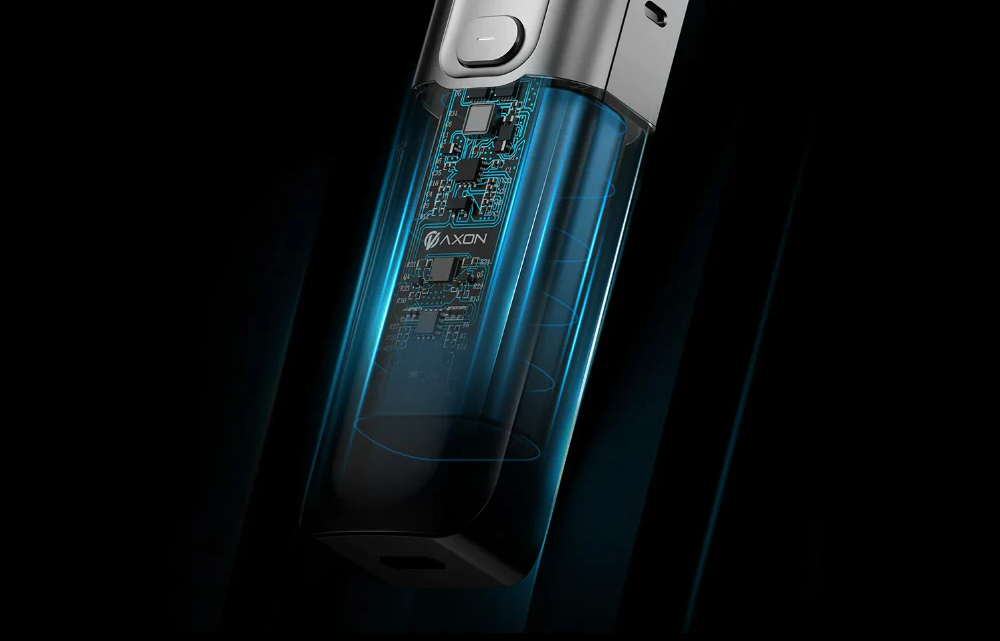 The Vaporesso Luxe XR has dimensions of 98 x 31.6 x 21.6mm. It is therefore a slim, slender device, and this shape makes it easy to carry and hold. The user can easily put it in a pocket, handbag or purse and will also appreciate the well-chosen location of the fire button. Transportability is further enhanced by the fact that there is a locking system to prevent accidental ignition.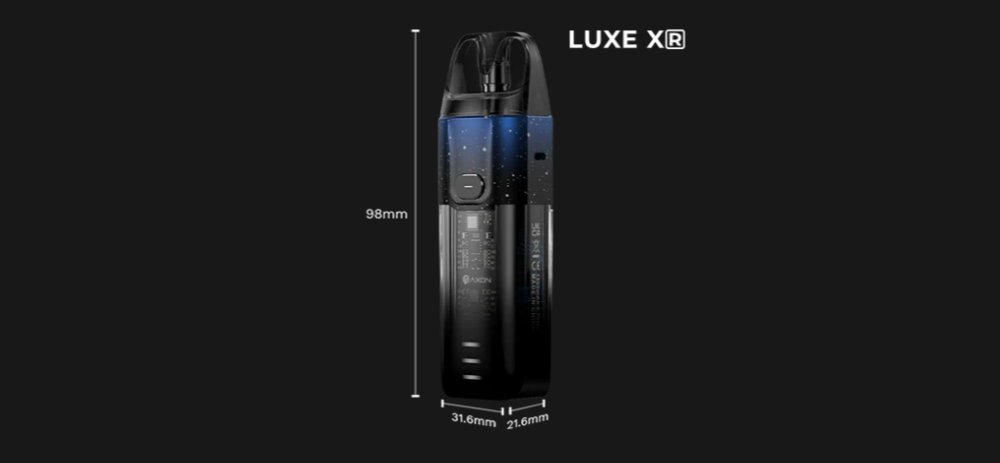 On the other hand, the Luxe XR has an attractive, futuristic look, particularly because of its transparent body that reveals its mechanism. This device, because of its PCTG body and the 3 layers of coating that make it up, is also capable of resisting abrasions, drops and stains. So well done to Vaporesso for creating a product that is as strong as it is portable, as pleasing to the eye as it is easy to grip.
A powerful and easy-to-use pod

The Luxe XR has technology worthy of its manufacturer's expertise. It has a built-in 1500 mAh battery. This means that the device can be used for a whole day of vaping without having to recharge. Moreover, this recharging is done by means of a USB type-C cable (supplied), which is plugged under the pod. As for the remaining charge, it is communicated by means of 3 LED lights positioned at the bottom of the front panel. These lights emit 3 colours depending on the level of charge.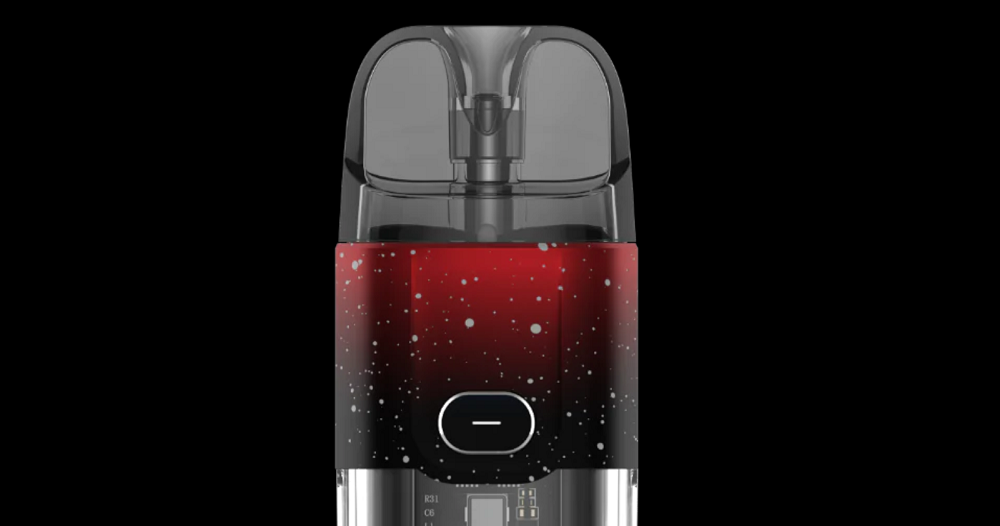 The maximum power, for its part, reaches 40W, thanks to the Axon chipset. And if the vaper is looking for an electronic cigarette that is easy to use, he will be delighted to have this model which does not require any complex adjustments. If he simply inhales while pressing the fire button, he will be able to indulge in his vape.
5ml cartridge
This pod may impress with its compactness, but it is no less generous in e-liquid. Indeed, at the top, there is a cartridge capable of offering 5ml of capacity. This cartridge, which is fixed by magnetic connection, is filled from the side and exists in 2 versions (supplied) : one for an MTL draw, one for an RDL draw and both are compatible with Vaporesso's GTX coils. In fact, 2 coils are supplied :
A GTX Mesh coil of 0,4 ohm
A 0.8 ohm GTX Mesh coil
On the other hand, an airflow is located on the side of the pod. It is not adjustable, but you can change the cartridge to get a tight or airflow.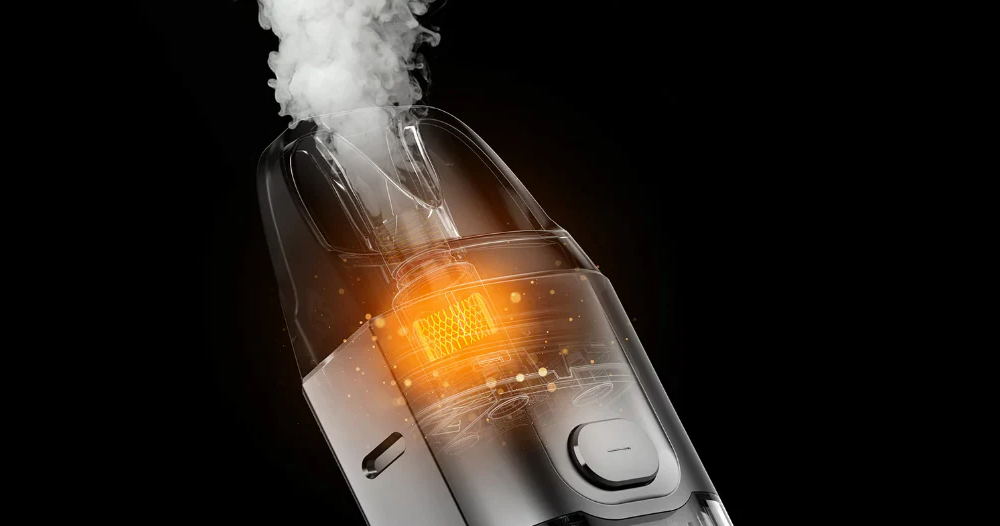 Finally, it would be wrong to conclude without mentioning the SSS technology and the Corex heating technology. The former reduces the risk of leakage and soiling, while the latter ensures faster and more even heating. This improves the efficiency of the steaming process by 30%. The vapour clouds are denser and the flavours stronger.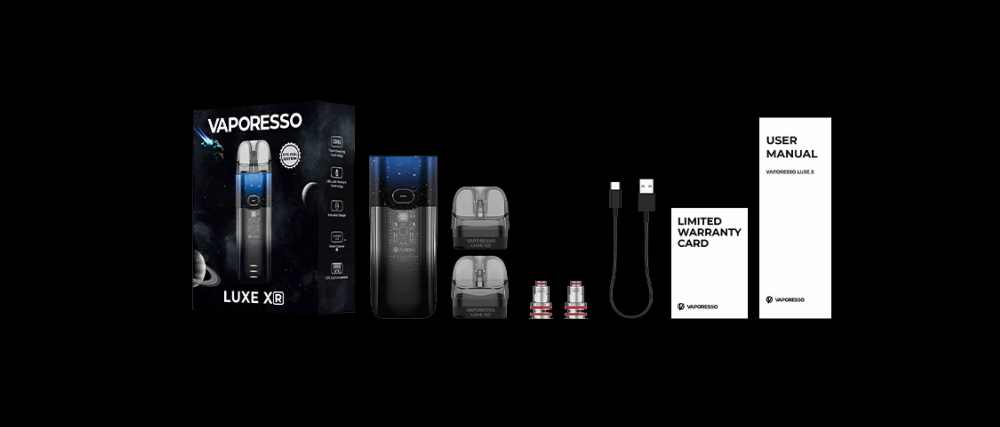 What a marvel, this Luxe XR from Vaporesso ! Practical, efficient and powerful, it is a flagship of the electronic cigarette.
Contents :
1x Luxe X device
1x Luxe XR cartridge for an MTL draw (5ml)
1x Luxe XR cartridge for RDL draw (5ml)
1x 0.4 ohm GTX coil
1x 0.8 ohm GTX coil
1x USB type-C cable
1x warranty card
1x user manual