Description
LUXE 80 S is another new member in the luxurious/stylish LUXE series. It's a single 18650 battery edition of the LUXE 80 that brings longer enjoyment and vape experience. The Luxe 80 S is a 80W pod mod powered by Axon Chip with user-friendly UI and functions.
The centered GTX pod 26 adopts full platform of GTX coils including the RBA one, satisfying various tastes and cloud preferences. SSS leak-resistant technology now includes an additional outer layer of protection- the Lock Ring, to lock the juice inside and prevent it from the battery
• Lock Ring to SSS Leak-resistance Technology
• Compatible with all GTX coils
• Top Filling System
• Adjustable Airflow
• External single 18650 Battery
LUXURY ON THE GO
Powered by a Replaceable Single 18650 Battery
HIGHLY COMPATIBLE
The GTX POD on LUXE 80S can support all coils across the GTX platform, including an RBA finish.
* Compatible with the triple-silicone version of GTX coils.
SSS LEAK-RESISTANT TECHNOLOGY
Refilling is a breeze and, most importantly, mess-free. LUXE 80 S extends the life of your favorite juice by building a barrier, using our SSS Leak-Resistant Technology, locking your juice in.
LOCK RING – ADDED LAYER OF PROTECTION
Perfecting leak-proof precision from the inside to the battery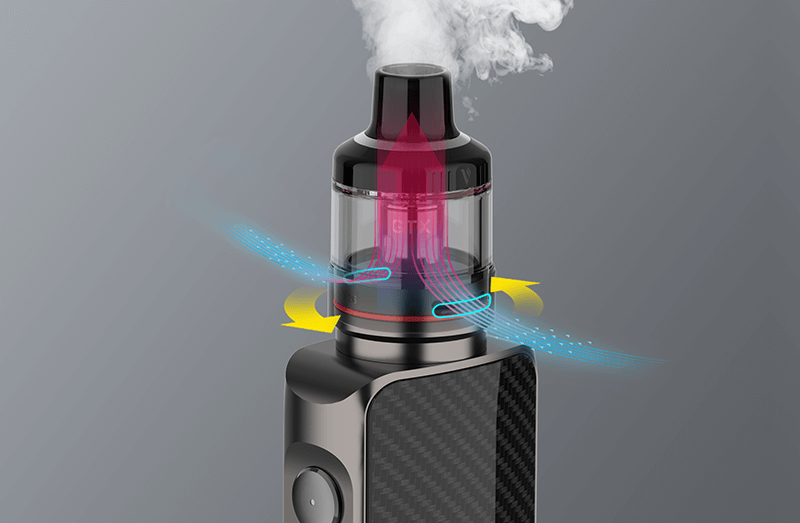 Design Your Airflow
The magnets are designed to allow for a precise airflow adjustment, giving you control of the amount of vapor that you desire.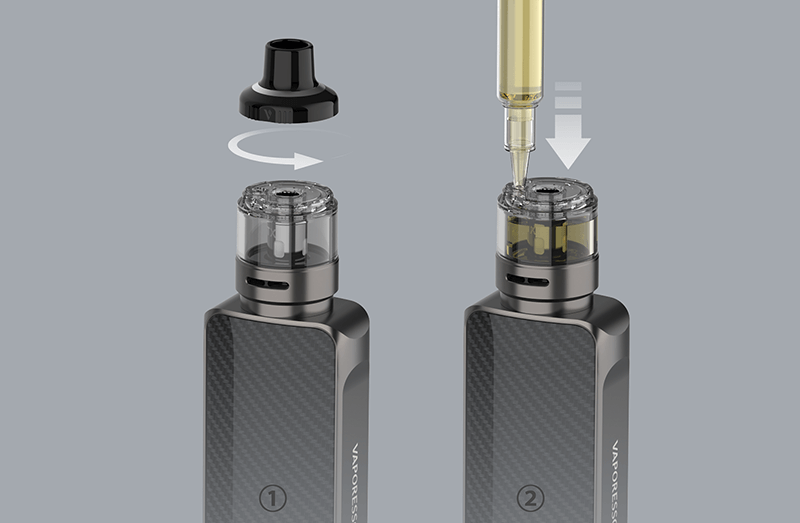 Convenient Top Fill
The top filling system on a GTX POD 26 makes refilling effortless and mess-free, no need to take out the pod
User-friendly Operations
-Integrated Aesthetic
-Intelligent recognition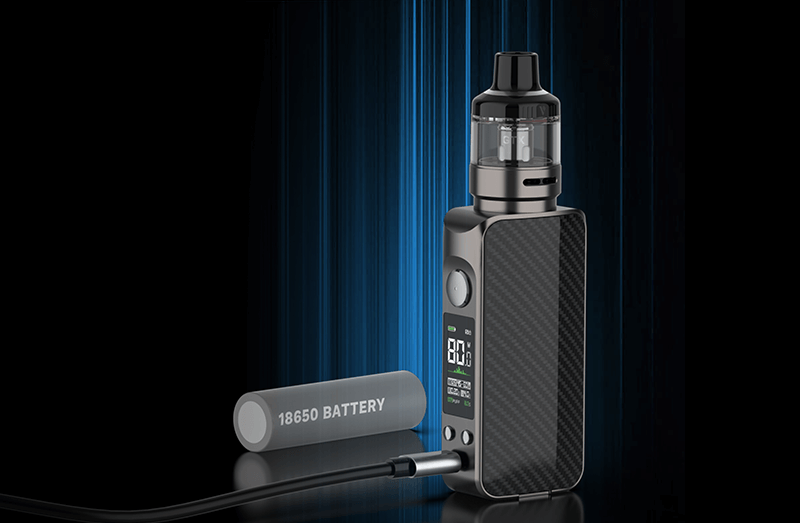 Type C Fast Charging
2A fasting charging for the single 18650 battery allows you stay up powerful longer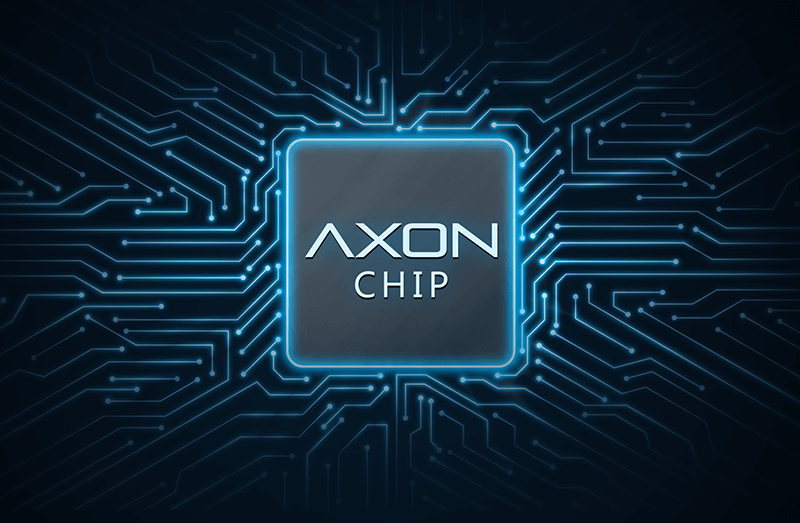 AXON CHIP
0.001s INSTA-FIRE and multiple safety protections
[TPD] Kit includes
• 1 x LUXE 80 S MOD
• 1 x GTX POD 26(2ml)
• 1 x GTX 0.2Ω MESH Coil
• 1 x GTX 0.3Ω MESH Coil• 1 x Type-C USB Cable
• 1 x User Manual
• 1 x Warranty Card