Description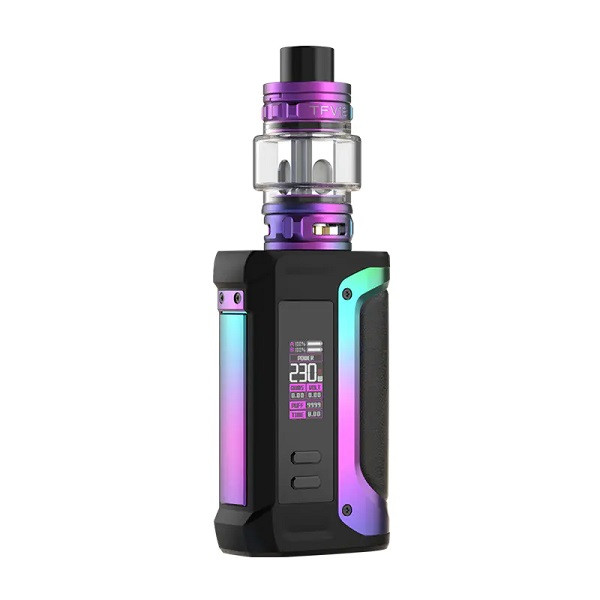 Smok invites you to discover the Arcfox kit! With its dimensions of 154 x 55.6 x 30 mm and a weight of 238.3g, it is as impressive as it is imposing.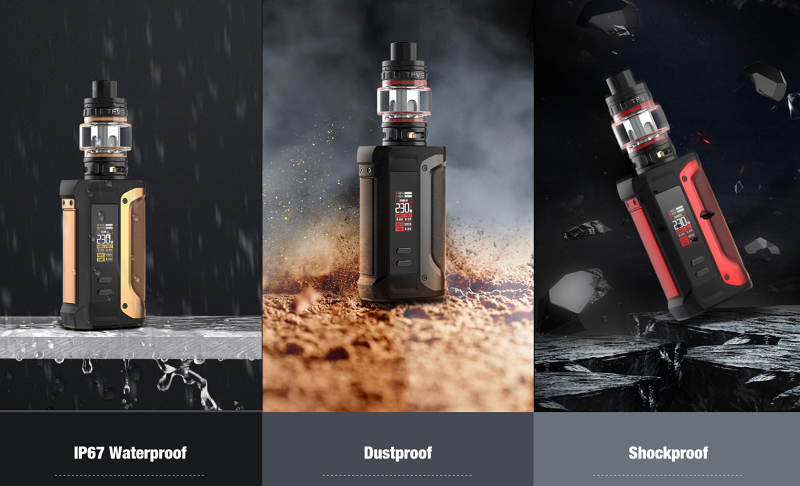 Thanks to its design in zinc alloy, leather, silicone and stainless steel, the Arcfox kit is IP67 certified. This means that it is not only waterproof but also shockproof and dustproof! Needless to say, it will follow you everywhere without ever failing you.
This kit works with two 18650 batteries (not included) which offer an excellent autonomy to vapourize during a whole day. You will be able to recharge them using the USB cable provided, but we recommend using an independent battery charger to ensure a longer life for your equipment.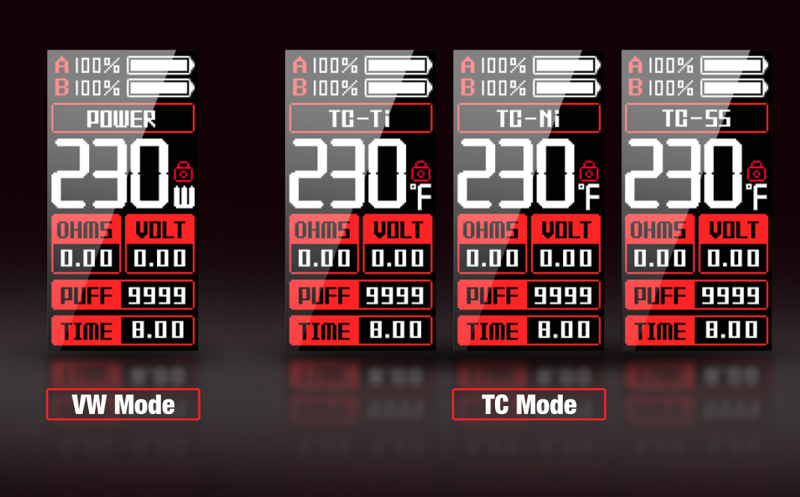 The Arcfox kit has a 0.96″ TFT screen and two dimmer buttons to select and adjust its operating modes. You can choose between VW mode and TC mode. In VW mode, it can provide up to 230W of power, but in TC mode, the power cannot exceed 80W. Finally, it is possible to select the vape temperature between 100 and 315°C.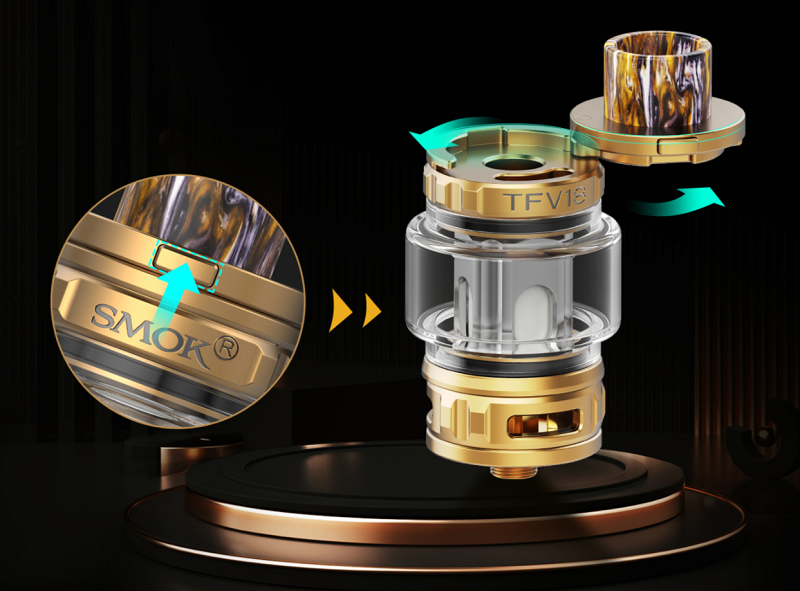 Finally, this kit is associated with the TFV18 atomizer which has a 7.5ml tank that can be filled from the top. To do this, simply press the button on the front of the top cap and rotate it.
This atomizer also has a large adjustable airflow system that will easily offer a very pleasant air vape.
Finally, the Arcfox kit comes with two coils: a TFV18 Meshed 0.33 ohm (100-110W) and a TFV18 Dual Meshed 0.15 ohm (100-115W). The TFV18 is also compatible with all TFV18 and TFV16 coils, but also with the TFV18 RBA base! So everyone will be able to find the right coil for their needs.
Specifications
Dimensions: 154 x 55.6 x 30 mm
Materials: zinc alloy, silicone, leather, stainless steel
Weight: 238.3g
Battery: 2 x 18650 (not included)
Operating modes : VW / TC (Ni, Ti, SS)
Power range: 5-230W (VW) / 10-80W (TC)
Resistance range: 0.10-2.5ohms (VW) / 0.05-2ohms (TC)
Temperature range: 100-315°C / 200-600°F
0.96″ TFT display
Charging via USB cable
Capacity: 7.5ml
Top filling
Compatible coils: all Smok TFV18 and TFV16 coils
Coils supplied: TFV18 Meshed coil 0.33 ohm (100-110W) / TFV18 Dual Meshed coil 0.15 ohm (100-115W)
Adjustable airflow system
510 connector
Contents
1 x Arcfox mod
1 x TFV18 7.5 ml
1 x TFV18 Meshed coil 0.33 ohm (pre-installed)
1 x TFV18 Dual Meshed coil 0,15 ohm
1 x replacement glass bulb
1 x USB cable
1 x user manual