Description
An atypical design for baby vapers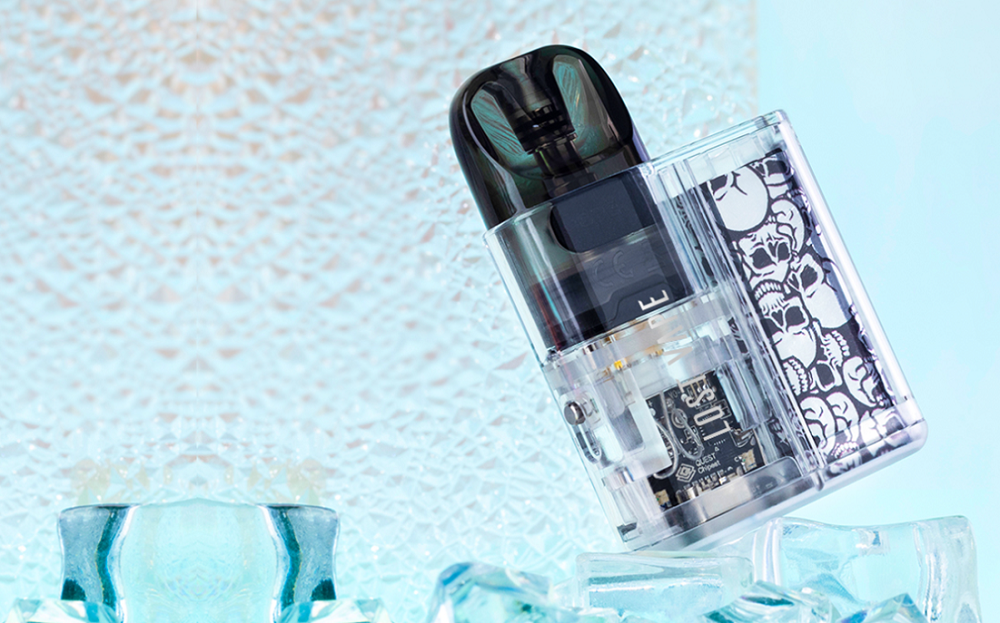 For all vapoteurs in search of simplicity, Lost Vape offers one of the smallest kits on the vape market. Indeed, the kit Ursa Baby and its 68.5 x 47 x 16mm are the product transportable par excellence. Especially since unlike other mini pods, the Ursa Baby has chosen to be naked for its design. Indeed, the PC box is transparent and thus shows the interior of this electronic cigarette pocket. This gives a futuristic side.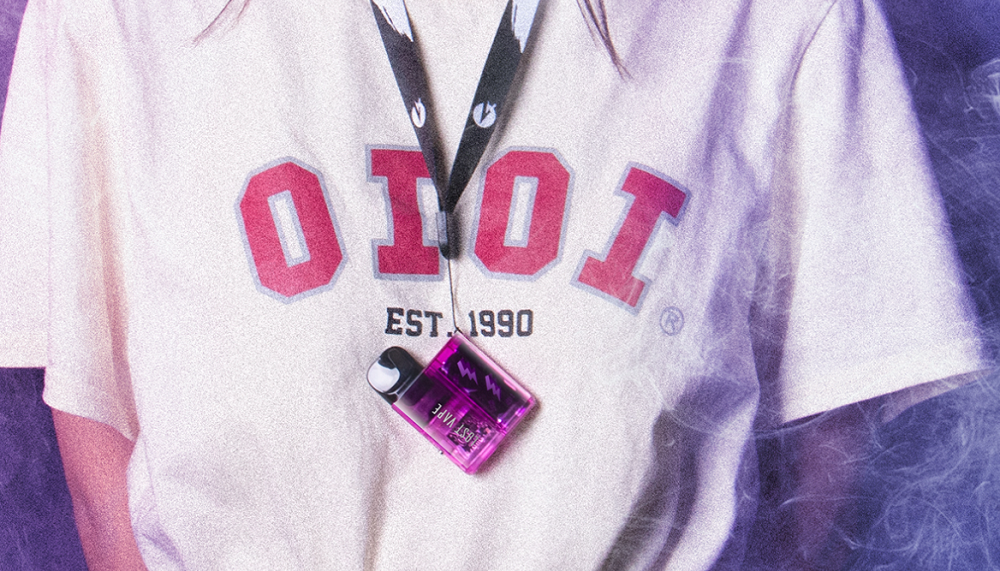 This Ursa Baby kit is also distinguished by its simplicity of use. It can perfectly match the beginners vapoteurs but also experts as a backup e-cig. The draw is done directly by inhalation, there is no button on this kit. There is only a wheel to change the opening of the airflow.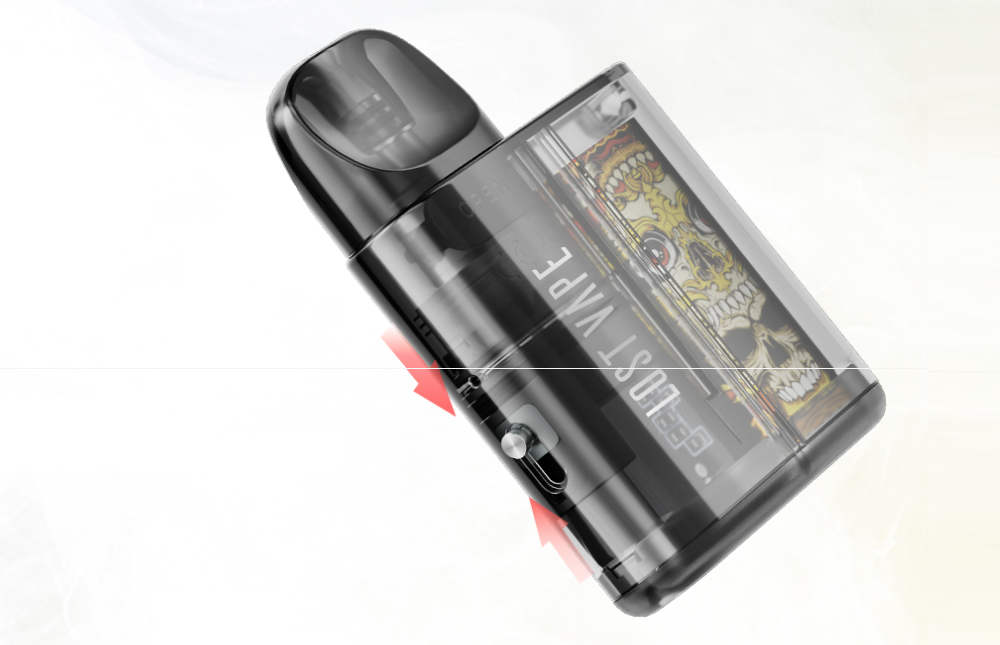 A power that adapts to the uses
Although it is in XXS format, this mini kit has not neglected the technical aspect. Indeed, it can go up to 18W of power. This varies depending on the draw of the user and the opening of the airflow. In terms of performance of the integrated battery, it offers a range of 800mAh. Perfect for Baby vapoteurs not too greedy.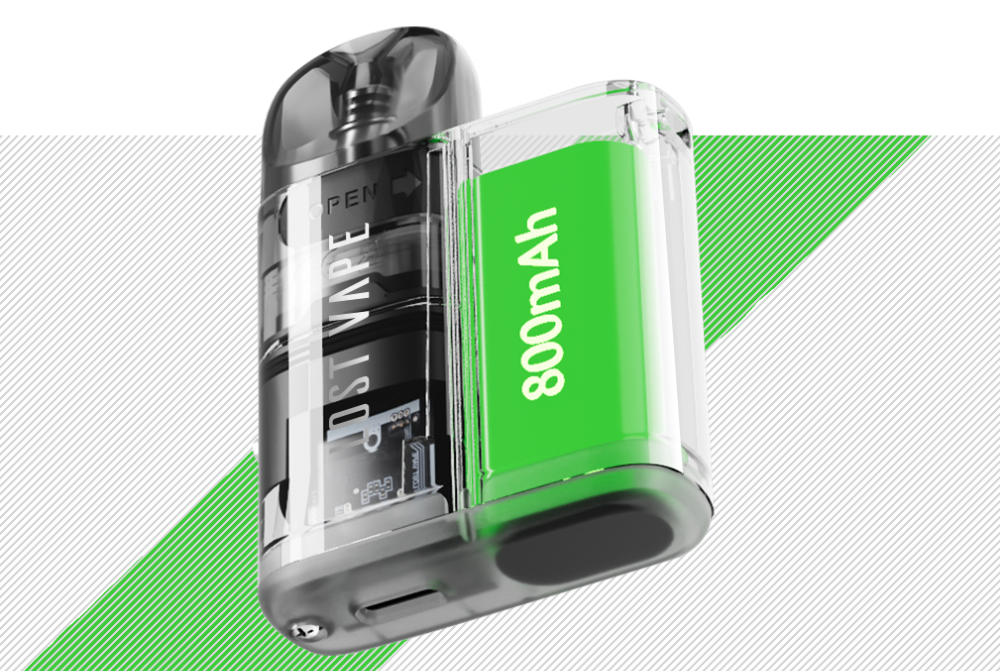 We can find on the circuit board inside the pod two LEDs that light up when used to indicate the battery level. Impossible to run out of battery with this visual indicator. The Ursa Baby kit will turn red for low battery, blue for medium battery and green for full battery. The LEDS also illuminate when charging. Once the battery is fully charged the box will remain green to indicate that the battery is full.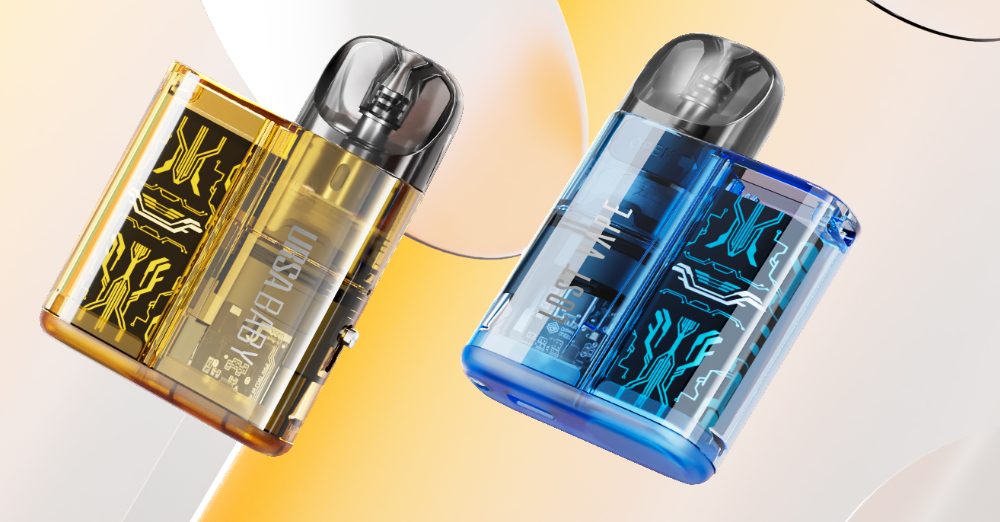 To recharge, you just need to be equipped with a USB Type-C cable. The charger plugs into the bottom of the box and to keep the longest autonomy of this kit, it is advisable to use the cable provided as well as a charger of 1A/Hour.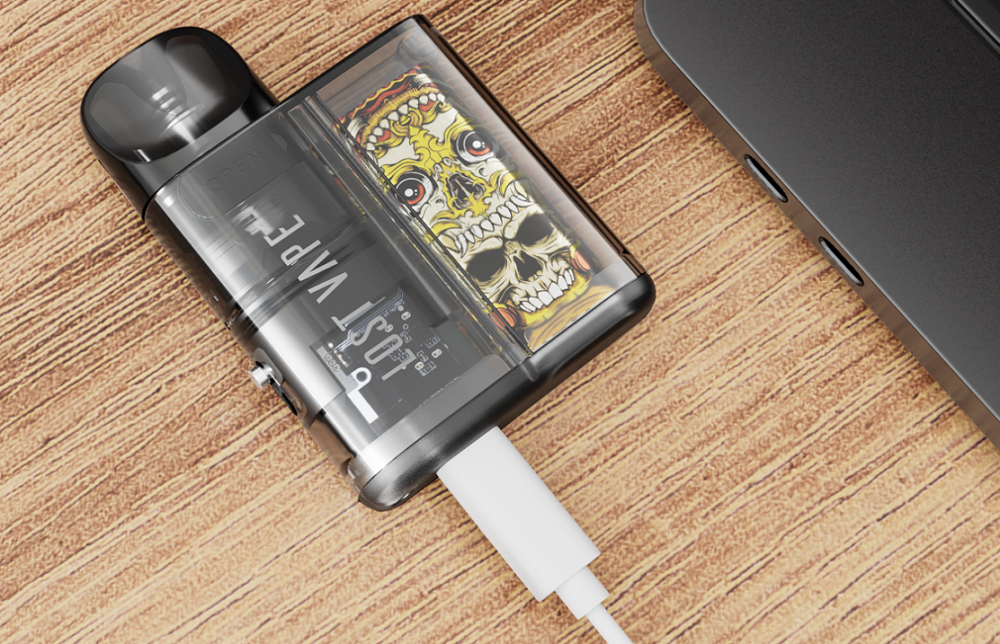 Compatible with Nano cartridges
In the past, Lost Vape was interested in the mini format and had released the kit Ursa Nano. Longer than the Baby, the firm had created cartridges to go on the Nano kit. Although the design changes Lost Vape has chosen to resume the Nano cartridges for its new kit.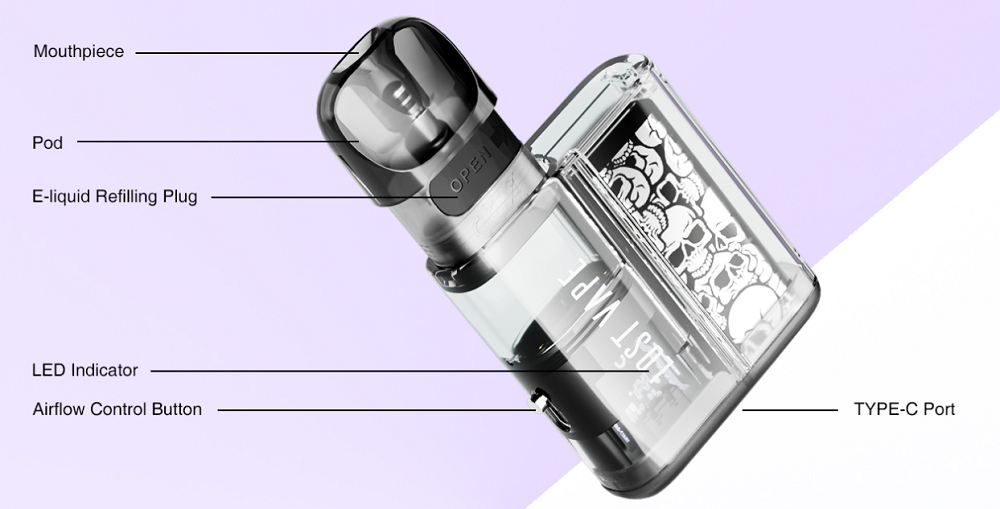 The box Ursa Baby and Nano cartridges are equipped with magnets so that the two elements remain in contact without being difficult to separate. In terms of capacity of this Nano cartridges, it offers a capacity of 2.5ml and is equipped with two types of coils. At choice, a 0.8Ω coil for an RDL draw, more airy (provided in the kit). Or a cartridge equipped with a 1Ω coil , ideal for a high quality MTL draw, for perfectly transcribed flavors (not provided).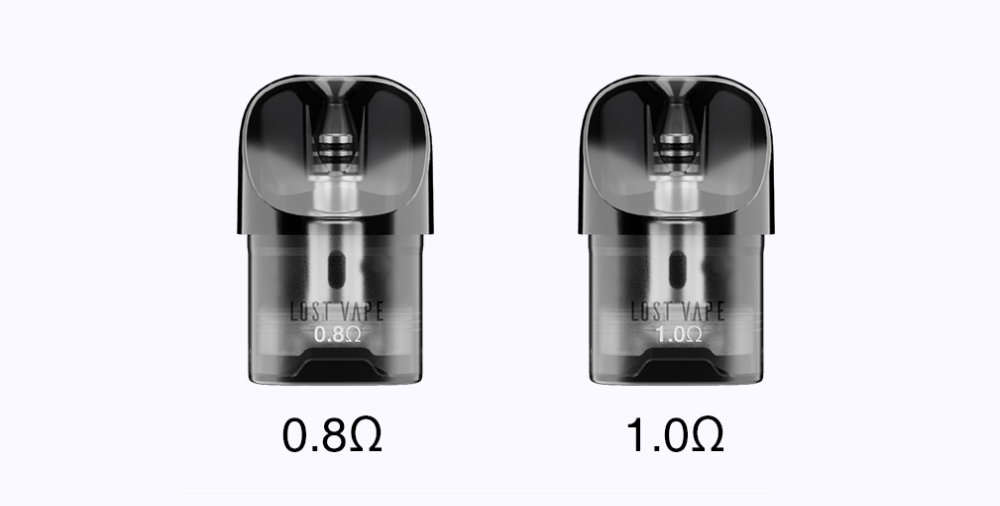 Finally, Lost Vape has optimized a little more the transport of this kit Ursa Baby by adding a Lanyard to wear the e-cig around the neck.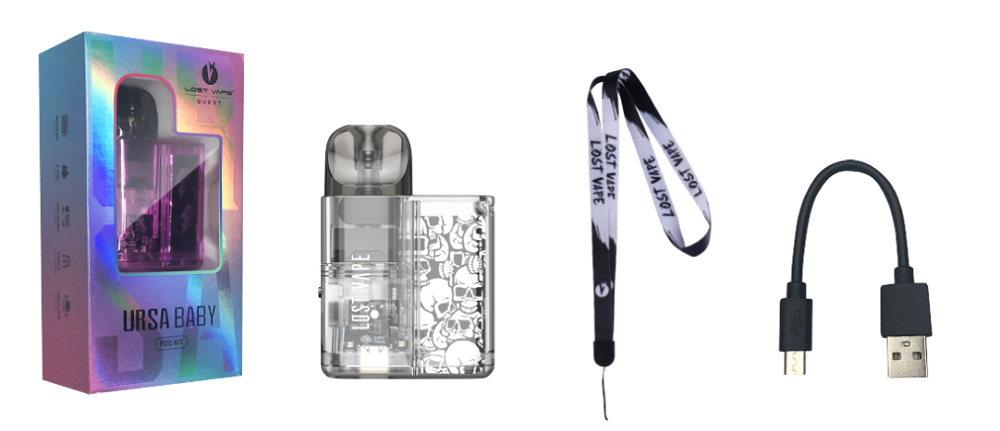 Contents :
1x Box Ursa Baby
1x Cartridge Nano 0.8 Ω
1x USB Type-C cable
1x Lanyard
1x User manual
1x Warranty card