Description
A light, elegant and smart box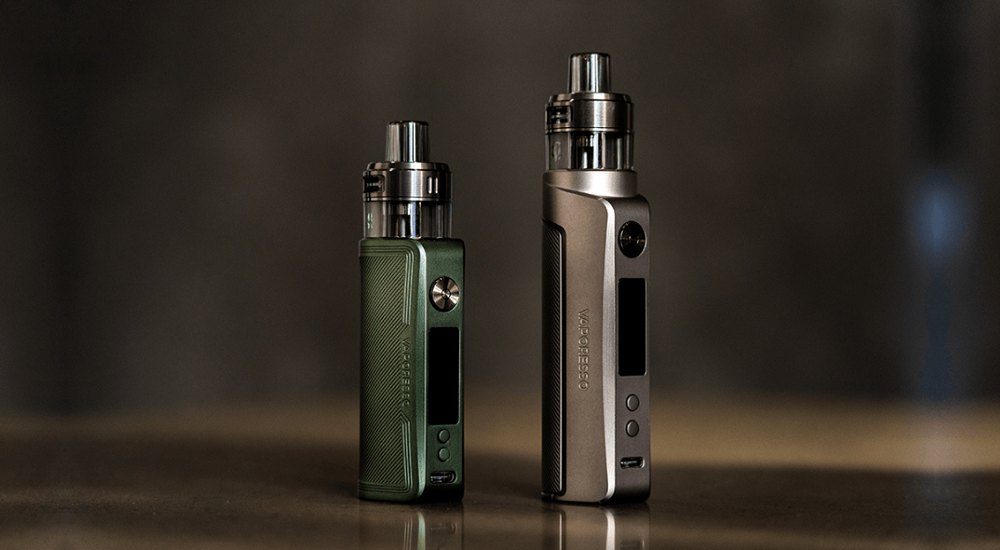 With dimensions of 112 x 35 x 28mm, the Gen Fit PT60 box fits perfectly in the hand. Its architectural design with a delicate texture is very elegant. This box is particularly light with its 4 layers of coating.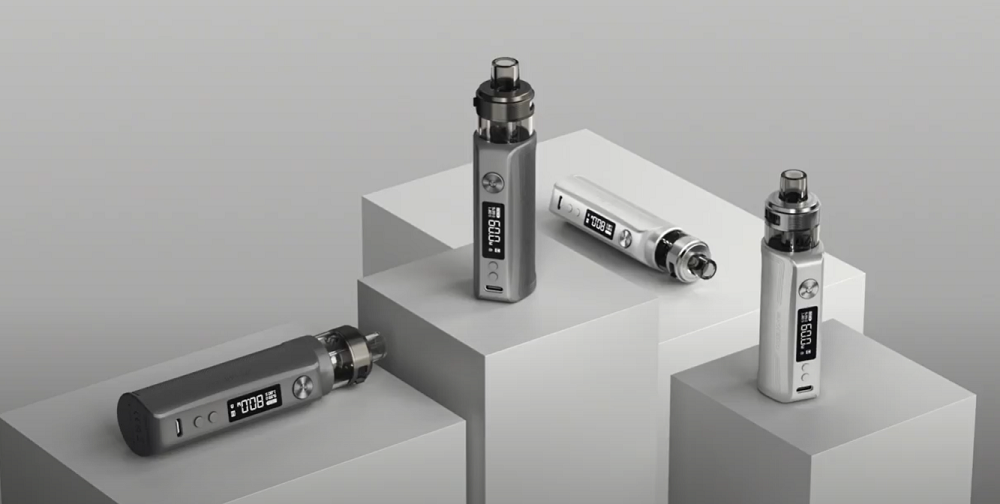 But the Gen Fit PT60 box is most notable for its ease of use. Indeed, it automatically adapts the optimal power according to the coil equipped in the Xtank. It will adjust between 5 and 60 w of power for a more or less airy and dense DTL draw. In any case, it is possible to modify the parameters thanks to the two selection buttons and the OLED screen of 0.91 inch.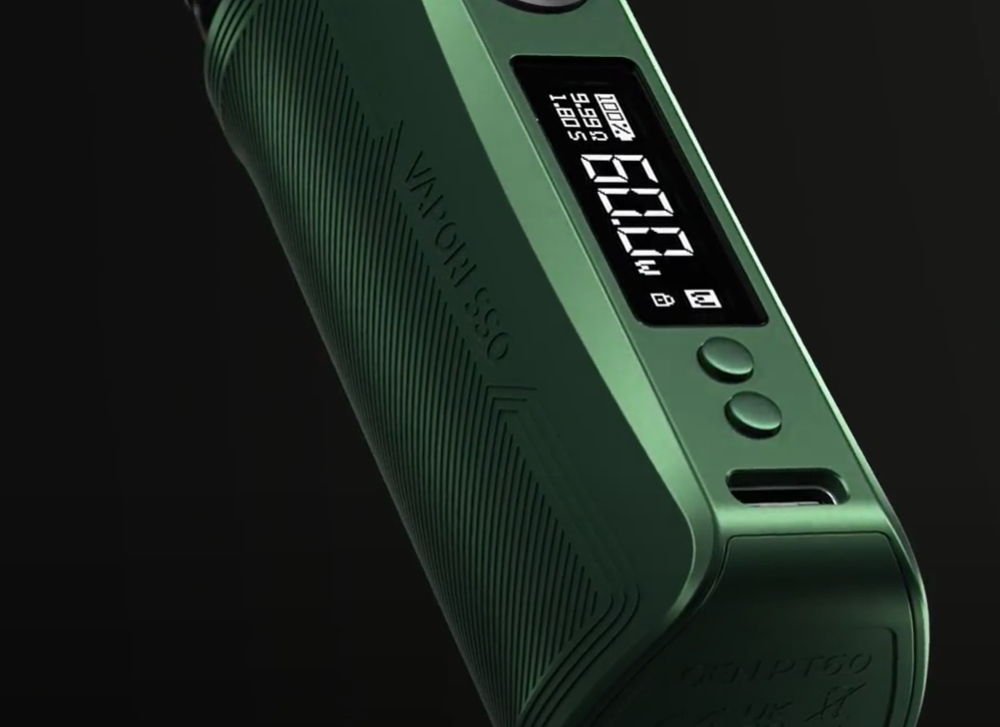 To finish with the box, the Gen Fit PT60 is equipped with an integrated battery of 2500mAh. An autonomy largely sufficient to enjoy an air vape throughout the day. In case of low battery, simply plug it with the USB Type-C cable provided in the kit. The charging port is located just below the two selection buttons.
The double top, a practical innovation and anti-leak
Vaporesso has chosen to incorporate the Xtank pod in this kit. This tank with a capacity of 4.5ml innovates with its double top system. This innovation is to have the adjustment of airflow and filling e-liquid on the top of the atomizer. Indeed, simply turn the ring either to the right or left to change the airflow or have access to filling.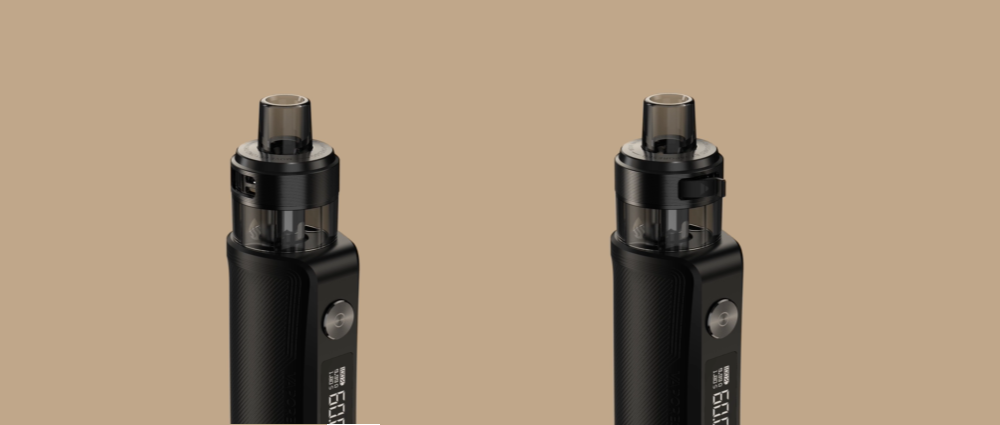 The fact of having these two entries at the top of the tank can significantly reduce the risk of leaks. Especially since the Xtank is equipped with the SSS 2.0 leak proof technology.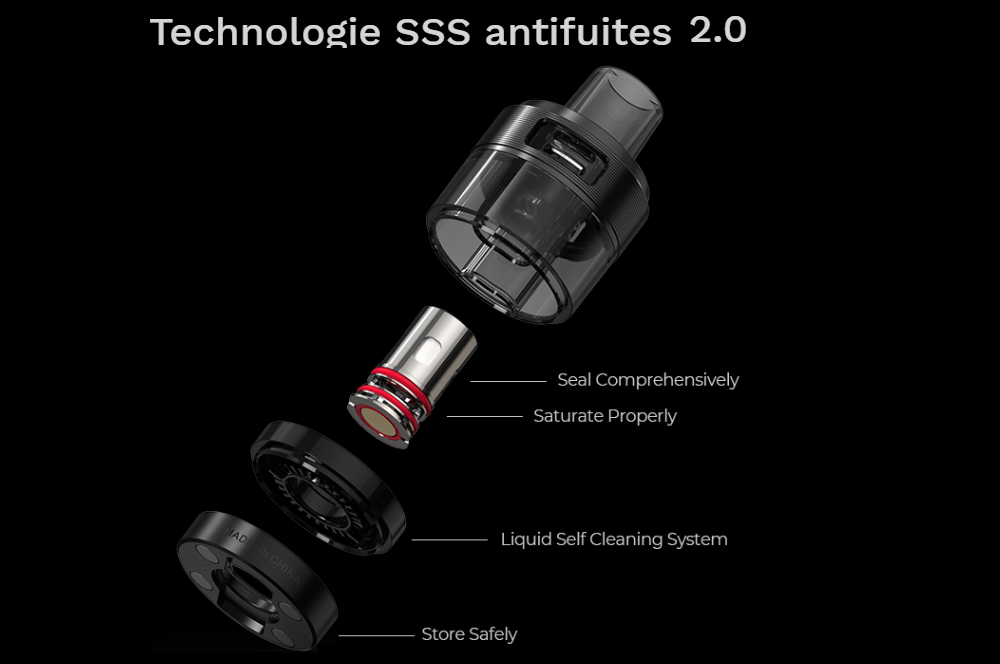 Compatible with the entire GTX Mesh range
To make the most of the power of the kit Gen Fit PT60, the Xtank pod supports all GTX coils from Vaporesso. Except for the Regular coil which is 1.2 Ω, all other GTX are Subohm. The kit comes with a 0.2Ω GTX (45-60W) and a 0.4Ω GTX (26-32W).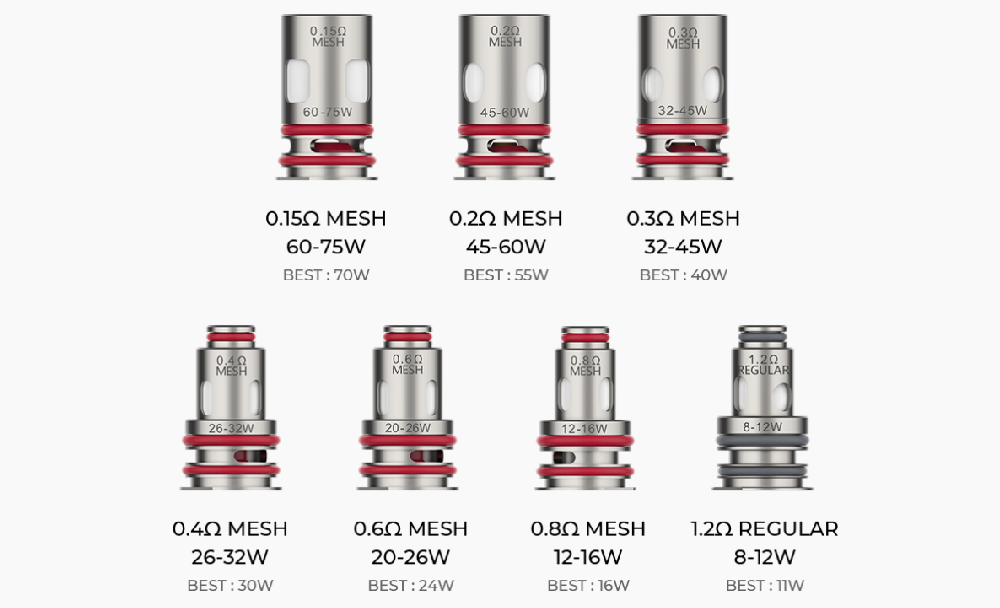 Corex Inside : the new heating technology by Vaporesso

The major point of these GTX coils is the new Corex Inside technology developed by Vaporesso. To put it simply, it is a technology that allows to have flavors and heating performance higher than normal. While increasing the lifespan of coils. To go into detail, the Morph-Mesh structure allows to soak the cotton more quickly and evenly. Even the cotton is brand new since it is Cumulus cotton. The latter is much more durable than traditional cotton.

In summary, the Gen Fit PT60 kit combines intelligence, design, performance and innovation to establish itself as a new must-have reference for beginner and intermediate vapers.
Contents:
1 x Box Gen Fit PT60
1 x Pod Xtank 4.5ml
1 x GTX coil of 0.2 Ω
1 x GTX coil of 0.4 Ω
1 x USB Type-C cable
1 x User Manual
1 x Warranty card