Description
A perfect kit for beginners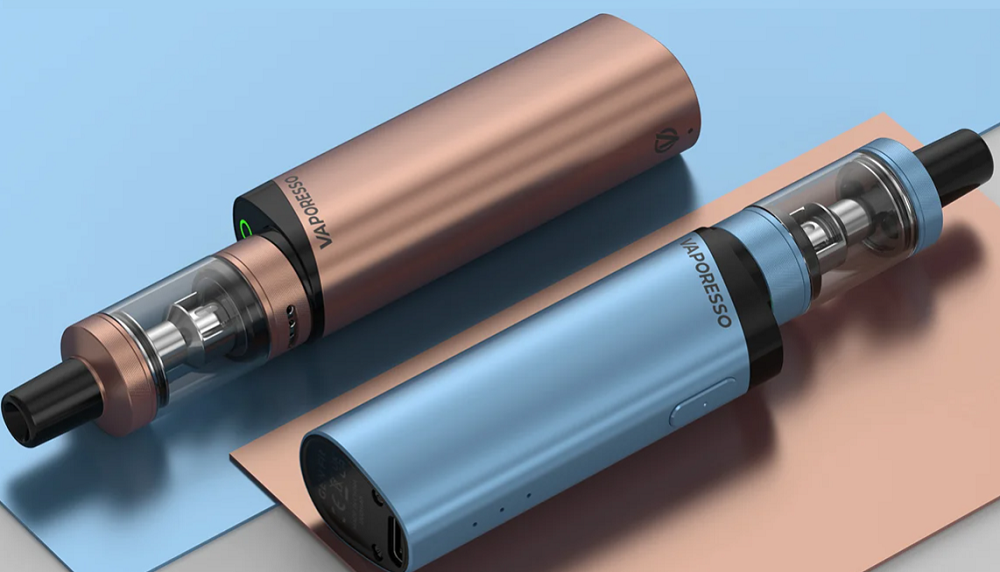 This new kit made in Vaporesso stands out for its simplicity of use. Indeed, the Gen Fit is designed for first-time vapers. Made of aluminum alloy, this kit of 122.1 x 27.6 x 19.1mm fits perfectly in hand and slips easily into any pocket. To really simplify the life of beginner vapers, this kit works either in auto-draw or with the activation of the vape by pressing the main button.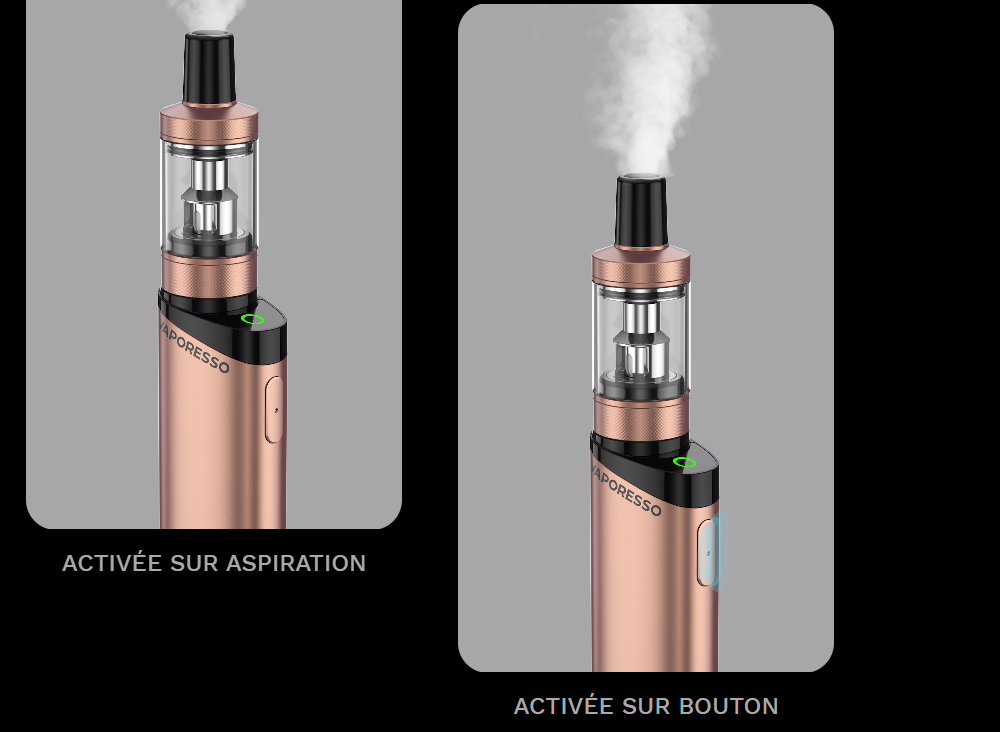 A large battery to last all day
In addition to being an easy-to-use product, the Gen Fit kit offers great performance to maximize the pleasure of vape. Indeed, the battery has a life of 1200mAh. This integrated battery is a rare capacity for this type of kit and ensures a vape for the whole day. On the top of the box, Vaporesso thought to put an LED to indicate the status of the battery. This LED takes the red color for a battery between 0 and 40%, blue for a battery between 40 and 70% and green for a battery almost full between 70 and 100%.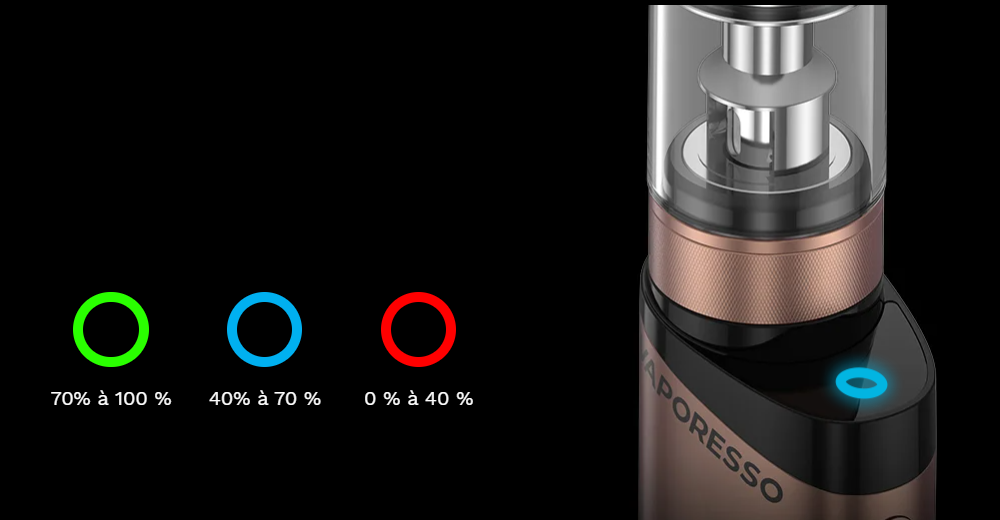 Once the time to recharge has arrived, it is enough to be equipped with a USB type-C cable (provided) to charge the battery. The charging port is located on the bottom of the box.
To finish with the Gen Fit box, it has three more LEDs to indicate the power used. The kit starts at 5W and can go up to 20W depending on the coil installed. For use at 3V, one LED will be lit. For use at 3.3V, two LEDs will be lit, and for use at 3.5V, it will be three LEDs.

A large tank capacity
To go with the 1200mAh battery, Vaporesso provides a 3ml iTank, a large capacity atomizer for this type of product. Usually, the kits for beginners are a capacity of 2ml. In addition to a larger tank, the atomizer is compatible with MTX coils from Vaporesso. These coils are specialized in a high quality MTL draw. Indeed, with the MTX, the flavors of e-liquids are transcribed to perfection.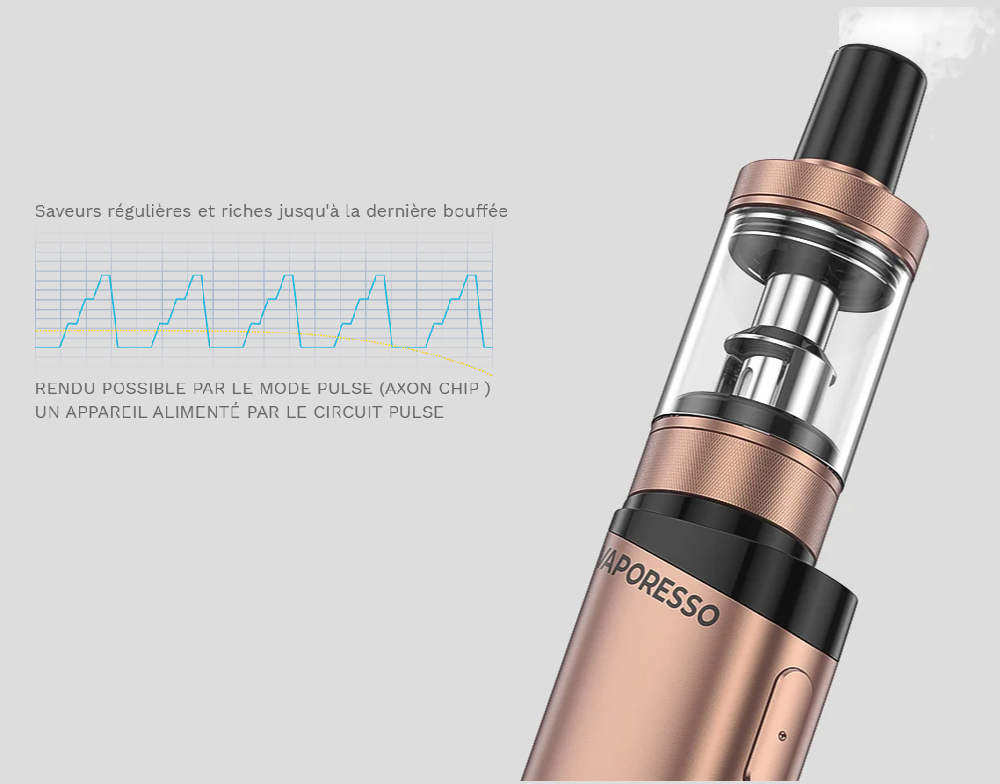 Especially with its Axon Chip, the Gen Fit kit offers rich flavors with each puff regardless of the state of the battery. The Pulse mode therefore allows you to keep a quality MTL draw throughout the day.
The iTank M comes with a 1.2 ohm MTX coil (8-12W). But it also supports 1.4 ohm and 0.8ohm MTX coils.
Contents:
1x Gen Fit Box
1x Atomizer iTank M
1x MTX 1.2ohm resistance
1x USB Type-C cable
1x User Manual
1x Warranty card