Description
Solidity and compactness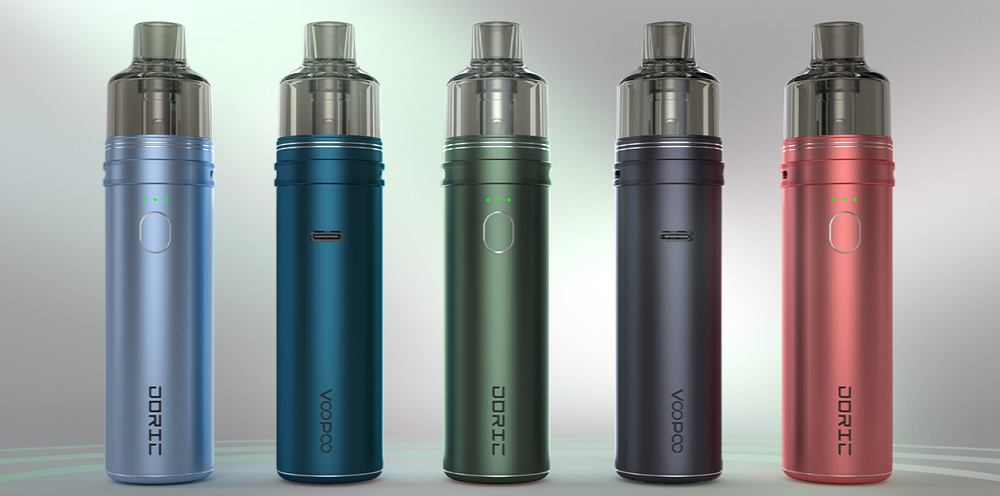 Voopoo adds a new product of excellence to its catalog. Indeed, with the Doric 60 kit, he had the ambition to create a kit whose aesthetics is inspired by the pillars of the monuments of ancient Rome. This kit is a light pod, tubular in shape, designed in metal and whose dimensions are 113.45 x 26.55 mm. We are therefore in the presence of a solid kit that the user will have no trouble to take in hand and carry. He will have the opportunity to store it in a handbag or in a pocket. In addition, Voopoo has given this pod minimalist lines, devoid of any aesthetic excess.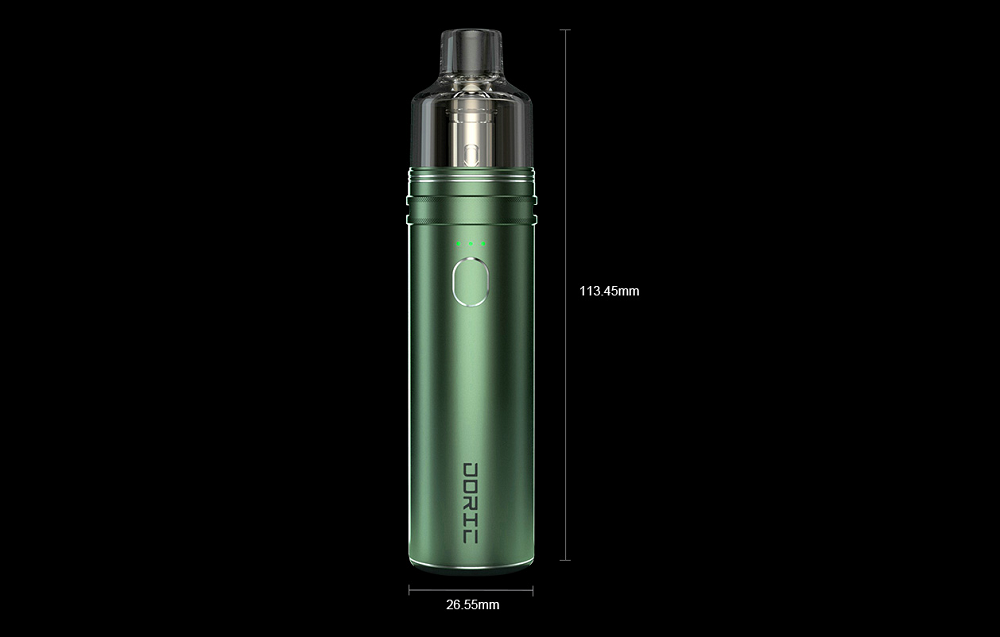 An easy-to-use, high-performance kit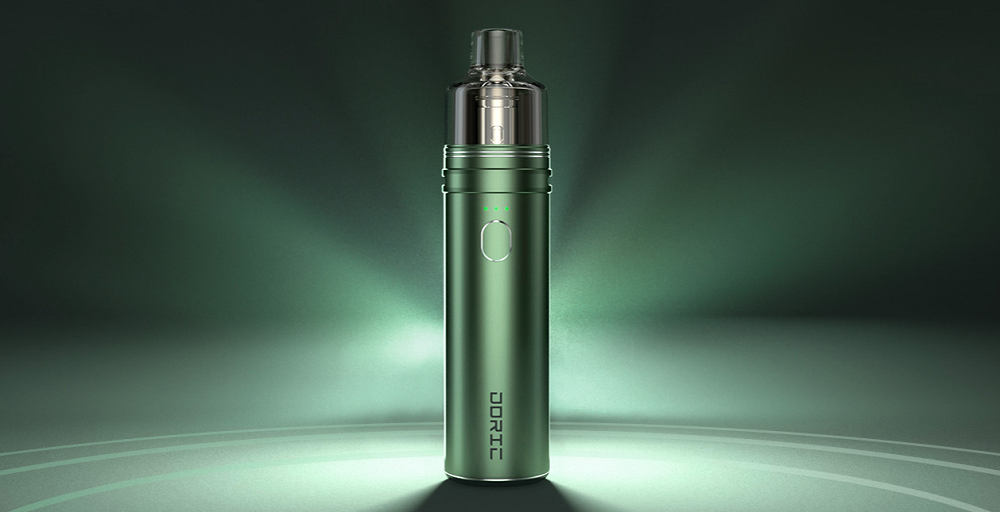 Once the use has this kit in his hands, he can only appreciate its simplicity of use. The Doric 60 has only the main button and 3 LED lights that indicate the power level and remaining battery charge. In addition, there is the possibility to choose between an automatic draw or a draw by pressing the main button. This choice will be made according to the habits of the user.

Then, the technical performance can only convince. The Doric 60 is a device equipped with the Gene chipset. Its output power varies between 5 and 60W. It adapts to the installed coil. The battery, meanwhile, has a considerable autonomy of 2500 mAh. This battery is recharged using a USB type-C cable (supplied). In addition, a total of 7 protections secure the vape, including a protection against short circuits, one against overheating, one against overloads and one against excessive discharges of the battery.
A PnP pod
The Doric 60 kit comes with a 4.5 ml PnP pod. It fills from the bottom as easily as cleanly and attaches to the battery via magnetic connections, making it easy to remove and install.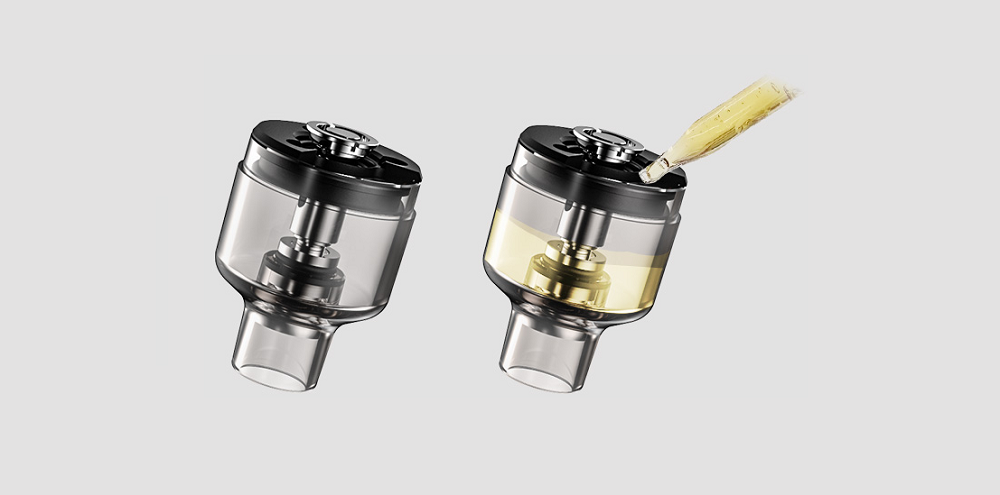 As for the airflow, it is an adjustable airflow that is located at the top of the battery. It allows you to switch from MTL to DTL. Then, regarding the coils, there is compatibility with the coils PnP Voopoo. 2 are delivered with the kit, namely :
A PnP-VM5 coil 0.2 ohm (40-60W)
A PnP-VM1 coil 0.3 ohm (32-40W)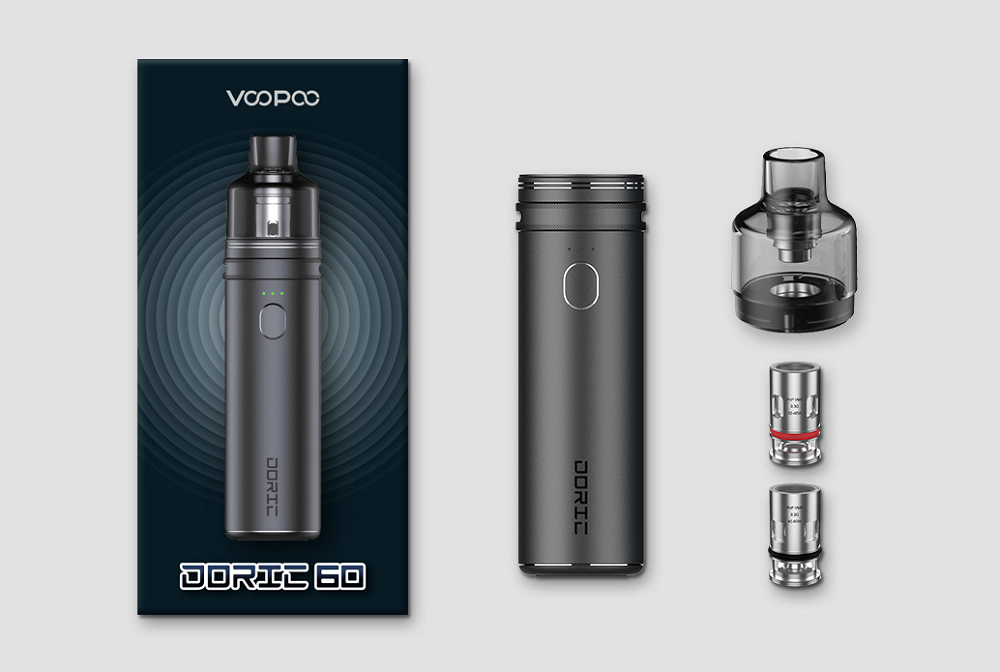 What a product we have here ! With the Doric 60, Voopoo provides the user a pod of high quality, successful in all respects and capable of rendering the flavors as it should be. Remarkable !
Contents : 
1x Doric 60 Device
1x PnP-pod (4,5 ml)
1x PnP-VM1 0,3 ohm
1x PnP-VM5 0,2 ohm
1x Type-C cable
1x User Manual