Description
The return of the eGo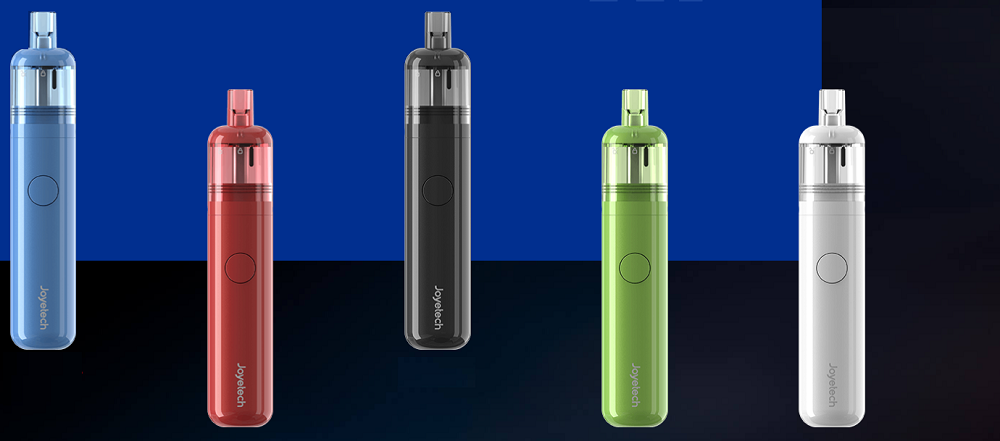 Joyetech is back on the scene with the eGo 510 kit. Wider but less long than previous models, this new kit goes everywhere. Indeed, with its dimensions of 113 x 22mm, this tubular electronic cigarette is not bulky as could be other models larger.
Always so easy to use
The box of this kit eGo 510 consists of an integrated battery with a life of 850mAh. A value sufficient to vaper in peace all day. In case of low battery, simply plug a USB type-C cable (supplied) under the mod. It will take 60 minutes to recharge the entire battery.

Regarding the vape itself, this new tubular kit has only one button, that to activate the vape. Depending on the puff, the power varies between 14W and 18W. There is nothing to do but press the main button, so it is a model that is perfectly suited for a beginner audience.
An eGo with RDL draw
In addition to being suitable for beginners, this kit will appeal to fans of big steam. Indeed, the coil of a value of 0.8ohm offers a RDL draw and therefore a production of steam XXL. The airflow is not adjustable but the opening of the airflow is wide enough to facilitate the production of large clouds of steam.
A cartridge that connects everywhere
The sub-ohm coil is directly integrated into a cartridge eGo 2ml capacity. To refill with e-liquid, simply lift the top cap to access the filling. Note that it is not possible to change the coil, once it is worn, it must change the entire cartridge.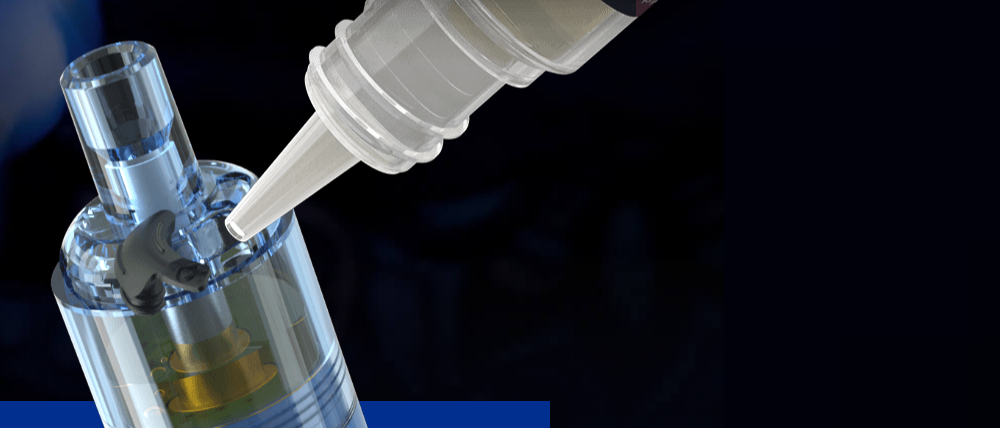 The major point of this new eGo cartridge comes from its connectivity. It is in pin 510, which allows to aim this cartridge on most of the boxes of the market. Although it is adapted to the Joyetch pod, it is possible to use this cartridge in ato for another model of electronic cigarette.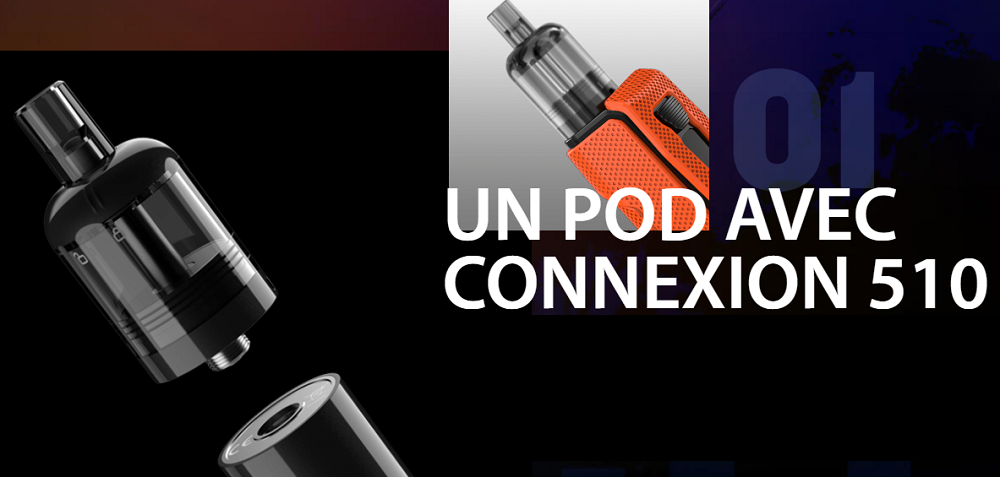 To summarize, this kit eGo 510 from Joyetech is perfect for apprentice vapoteurs. It will meet the desires of big steam and its cartridge connects to other e-cig.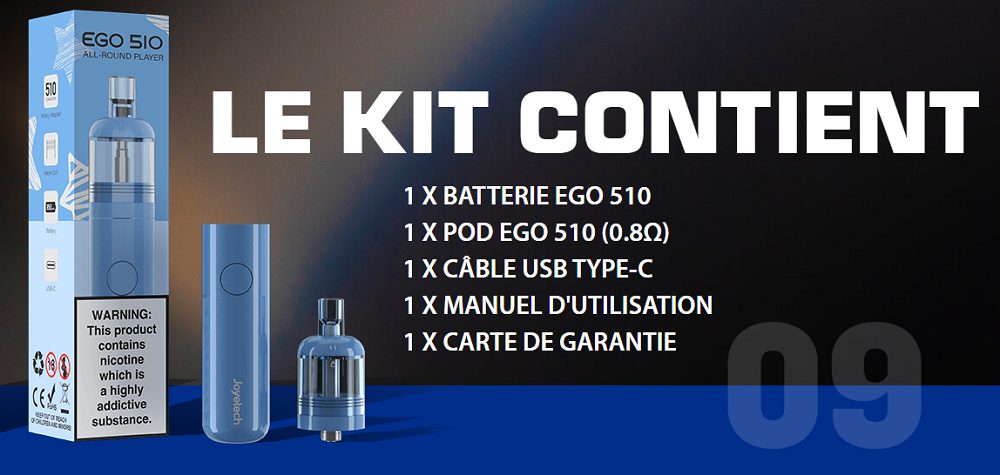 Contents :
1 x Box eGo 510
1 x Cartridge eGo 510 2ml equipped with a coil of 0.8ohm
1 x USB Type-C cable
1 x User Manual
1 x Warranty card