Description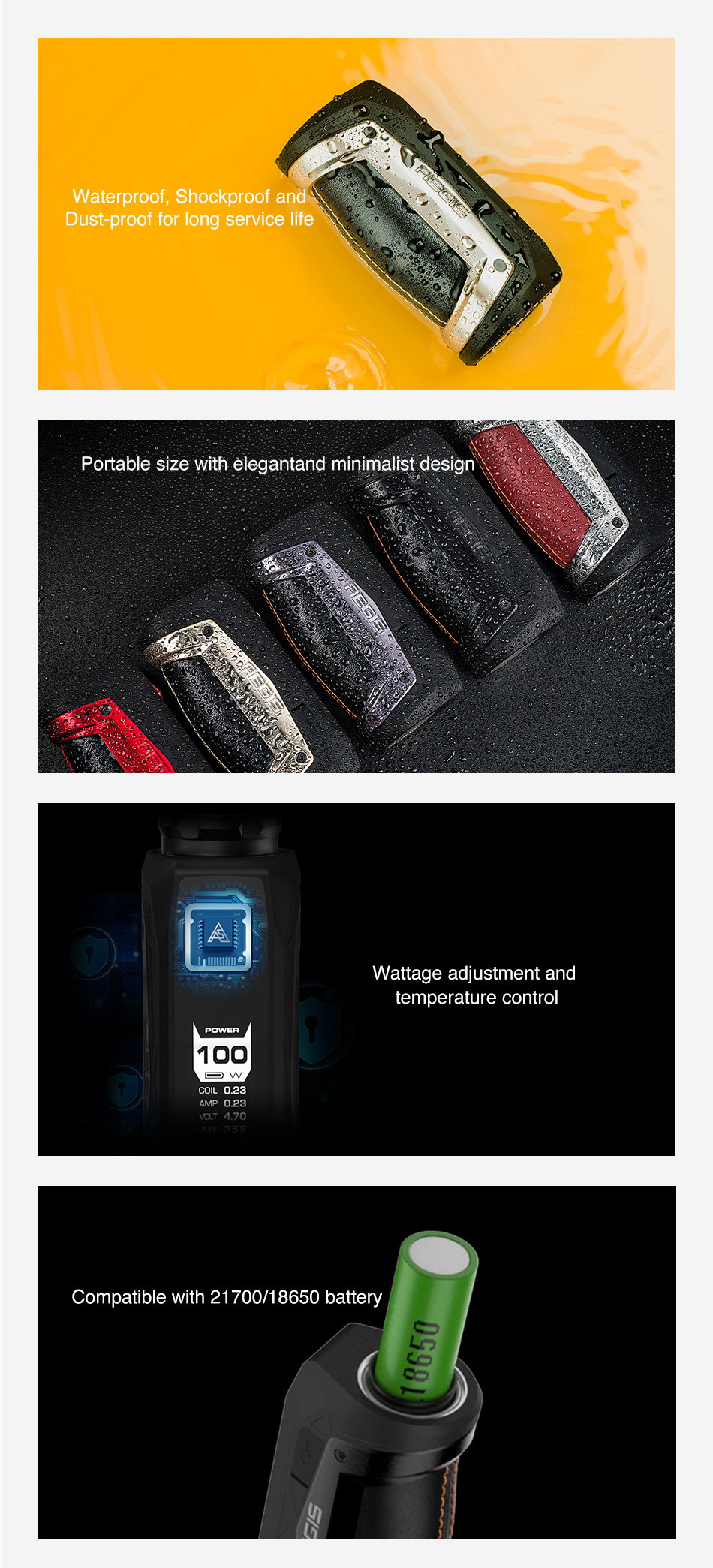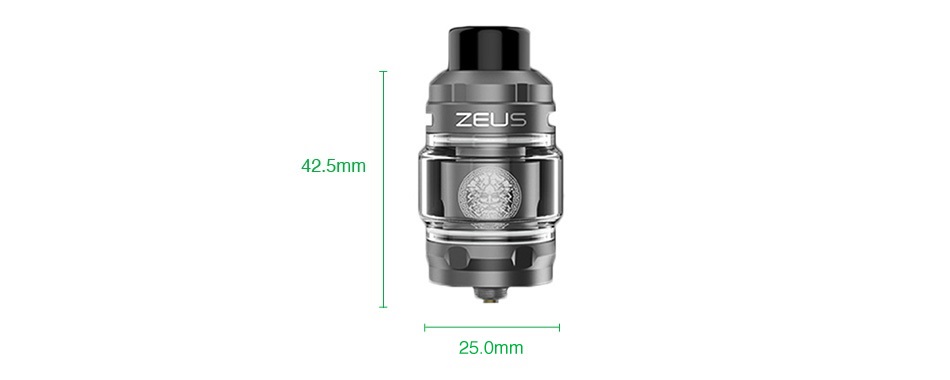 The Zeus is the culmination of the Geek Vape ZEUS range. It is made of high quality stainless steel and has a diameter of 25mm at its base, for a height of 42.5mm without drip tip.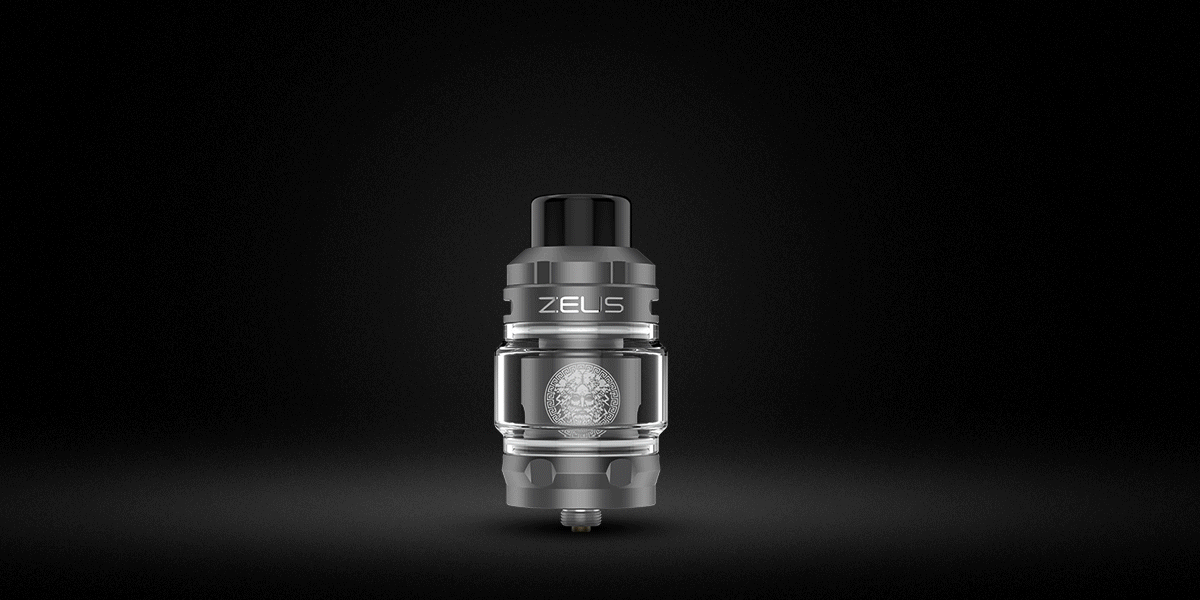 Combination of both direct top airflow and the top-to-bottom airflow creates massive flavor and vapor boost while preserving its leakproof protection element.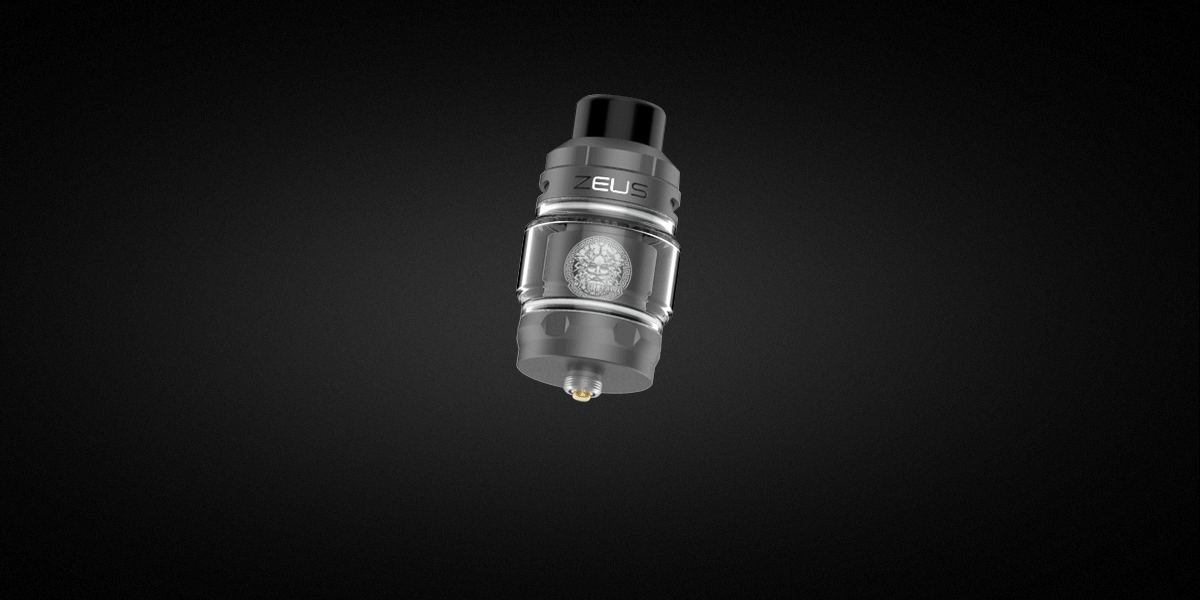 Quick slide coil design allows for quick access coil replacement.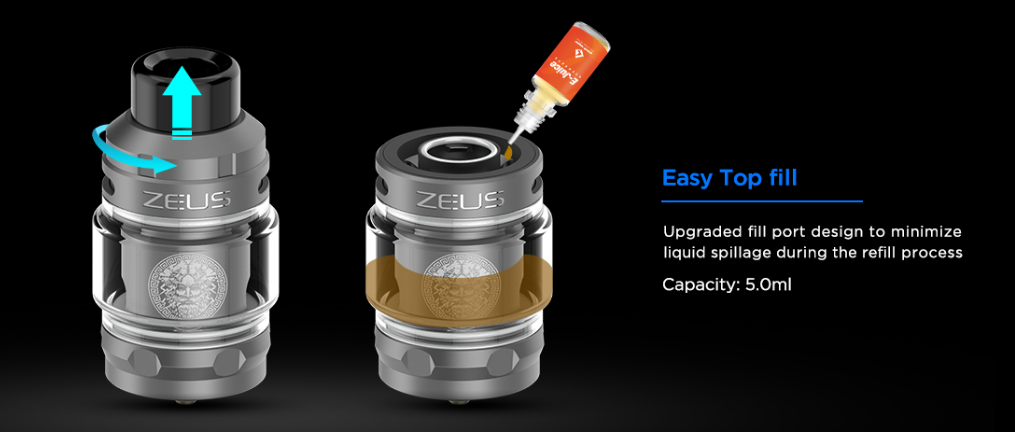 Upgraded fill port design to minimize liquid spillage during the refill process
Features:
Mod Aegis Max :
Size: 93mm x 46.3mm x 34mm
Rating: IP67 waterproof and dustproof; military grade MIL STD 810G-516.6 shock resistant
Built with quality materials for extreme durability
AS-100 chip with stable and powerful performance
MAX output power: 100W
Reactivity: 0.20 sec
Battery type: 1 x 18650/20700/21700
Output voltage: 0.1-8V
Internal voltage: 3.2-4.2V
Output mode: VV, VW, bypass, TC and TCR
Resistance range: 0.05-3.0 ohm
Temperature range: 100-315 ℃ / 200-600 ℉
Operating temperature : -20 ℃ à 60 ℃
Clear and intuitive 0.96″ display screen
Micro-USB port – 5V / 1.5A
Zeus Sub-ohm :
Dimensions: ø25mm (ø29mm at widest point) x 42.5mm (without drip point)
Stainless steel and Pyrex glass construction
Capacity: 5ml (spare glass 3.5 ml)
Innovative quick-change threadless resistors
Coils: GV MeshZ series
Coils included: MeshZ1 0.4ohm; MeshZ2 0.2ohm
Threaded top filling system
Adjustable top to bottom air flow
Drip tip: 810
Contents:
1 x Mod Aegis Max
1 x Micro USB cable
1x Zeus Sub-Ohm Tank 5ml
1x MeshZ2 coil (0.2ohm, 70-80W – pre-installed)
1x MeshZ1 coil (0.4ohm, 60-70W)
1x resistance tool
1x Spare glass (3.5ml)
1x Warranty card
1x Spare parts pack
1 x Manual