Description

The Iore Lite Eleaf is first of all a design purified to the extreme. The manufacturer has refused any embellishment by designing an electronic cigarette devoid of ornaments and whose body is monochrome.
The Iore Lite Eleaf has also dimensions of 20.5 x 12 x 111.5 mm. Added to this is, a superior and lightweight material, soft and rubbery finishes or, depending on your choice, smooth plastic finishes. To sum up, the Eleaf Iore Lite is a small, ergonomic and lightweight electronic cigarette. In short, an electronic cigarette that is easy to carry.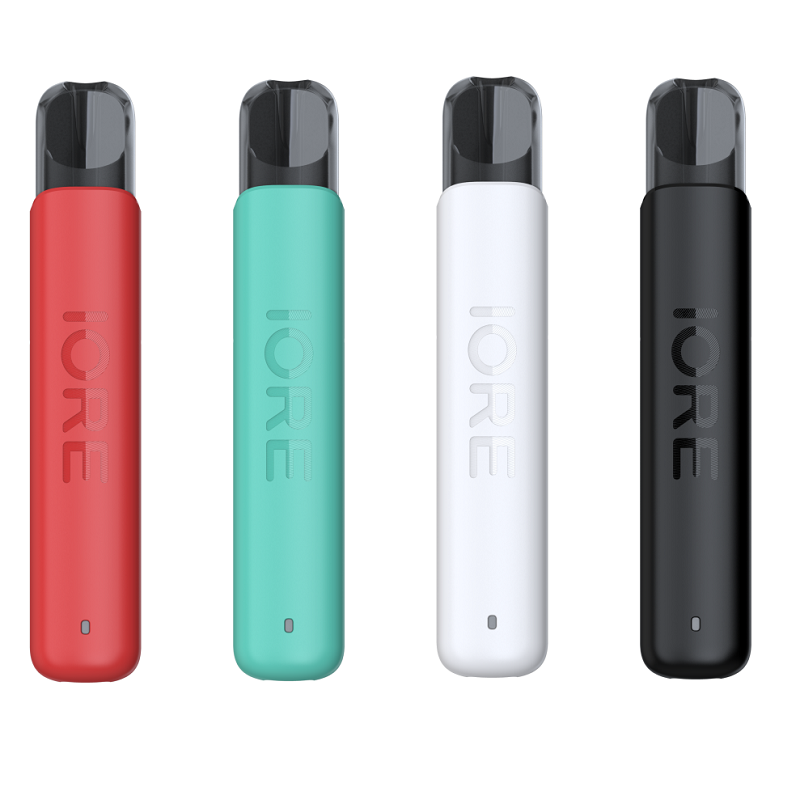 On the technical side, the Iore Lite has nothing to be ashamed of. The built-in 350 mAh battery charges in 40 minutes via a USB-C cable, with the port positioned at the base. The power output is between 9 and 12 W. The rechargeable cartridge has a capacity of 1.6 ml as well as a filling hole with a diameter of 2.6 mm. As for the coil, its value is 1.2 ohm.
Finally, the Iore Lite is easy to use. The device does not have any button, the draw is enough to activate it.
With the Eleaf Iore Lite, you will have the opportunity to vapot with pleasure.
Contents:
1x Iore Lite battery
1x Iore Lite pod cartridge
1x warranty card
The user manual